September 14, 2017 - 10:18am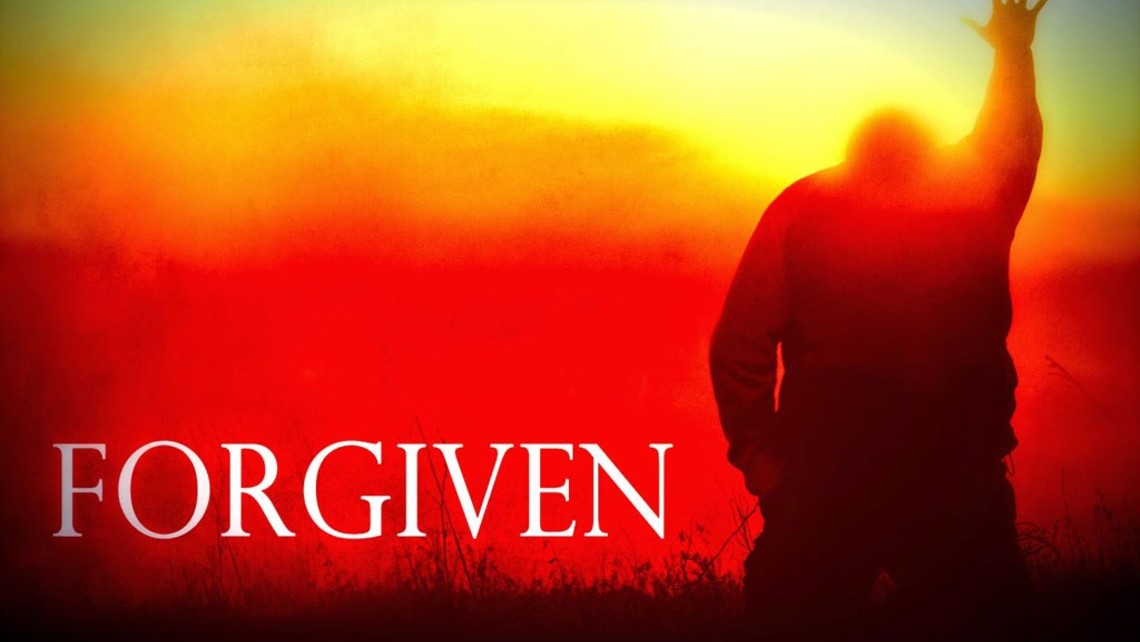 Scripture Reflections for the Twenty-Fourth Sunday in Ordinary Time
Forgiveness is never easy.
We can identify with Peter, who wonders how many times he has to forgive someone who harms him. He had to be shocked when Jesus says seventy-seven times, meaning an unlimited number of times.
Since most of us have trouble forgiving even once or twice, such a standard is hard to comprehend. To help Peter, and us, understand that we are to forgive so much because we have been forgiven so much, Jesus tells the parable of the servant who owed a great debt to his master.
When we hear this story, we often miss the magnitude of it because we don't understand the currency. The first servant owed 10,000 talents, which would be about 3.6 billion dollars! When he says he would pay back the debt, Jesus' audience would have realized that was ridiculous. No one could ever repay such a debt. In contrast, the servant himself was owed 100 denari, which would be about $6,000, a not insubstantial amount, but something that could be repaid in time.
Jesus wants us to realize that our debt to God is like 10,000 talents— utterly unpayable—and yet God willingly and lovingly forgives us our debt. The things people do to us are like the debt of 100 denari— hurtful and challenging, but not insurmountable. Jesus is telling us that if God can forgive us our enormous debt, we must be willing to forgive the much much smaller debts owed to us by those who have hurt us.
When we refuse to forgive, as we learned last week, the grudges we hold become chains that bind us. The more we cling to our unforgiveness, the tighter the chains wrap us and, like the servant who was handed over to the torturers in this week's Gospel, we too are handed over to the torture created by the hardness of our own hearts.
First Reading
Remember the commandments and hate not your neighbor (Sirach 27:30 -- 28:9).
Today's First Reading reminds us we must first forgive others from our hearts in order to receive forgiveness ourselves. Mercy isn't a magic formula that allows us to break God's covenant of love while still receiving its reward. Mercy isn't unconditional; God's love is unconditional, but his mercy requires that we be merciful. His demand that we be merciful is itself an expression of his love. Love is demanding; it isn't satisfied with the sins of the beloved. When we love someone, we can't bear to see him harm himself.
Sirach tells the sinner to beware: there's an internal principle to hatred that makes it self-destructive. It isn't simply because of the psychological harm it does to us. There's a principle of justice at work also which means that when we fail to forgive others, we close ourselves off to God's forgiveness. God is perfect Justice and perfect Mercy, and so his Mercy is just and his Justice is merciful—and we are called to live in imitation of him. If we don't forgive, we won't be forgiven. Even Jesus who is mercy incarnate says so.
Second Reading
Whether we live, or whether we die, we do so for the Lord (Romans 14:7-9).
St. Paul answers the question that innumerable saints and Doctors of the Faith have pondered with an almost casual assurance: Why did Jesus die and rise? "That he might be Lord of both the dead and the living." By assuming our humanity, including our capacity to die, Christ saved everything that's human.
The early Fathers go much further than that. The natural things that Jesus touched, used, and experienced were made holy by his contact with them. The dynamism of the Person of Christ causes everything he touches to take on a kind of sacramentality. St. Jerome said, "Everything that Jesus does is a sacrament." He goes on to explain that because Jesus walked, sat, slept, and ate, these actions have gained a saving aspect for us, too. Jesus had to die to be the Lord of the dead; that is, having mastered or taken authority over this final human act, Jesus became Master, Savior, of the dead. In him, even death becomes a gateway to blessing.
Gospel Reading
Forgive one another from your heart (Matthew 18:21-35).
Jesus, the Master Teacher, doesn't simply say in this reading that we should forgive others if we wish to receive mercy; he shows us what it would look like if someone were forgiven who refused to forgive others. St. Peter asks how often we should forgive those who offend us and Jesus says, "Seventy-seven times." Jesus then illustrates his point with a striking story: "That is why the kingdom of heaven may be likened to…."
The example gives the instruction about forgiveness extra weight. By the time the story is reaching its climax, Peter is likely feeling real disgust for the actions of the unforgiving official and real pity for the servant that got "throttled." Then, when the evil has been made evident in the actions of the corrupt official, Jesus delivers the personalized moral message. No doubt we join Peter when we react to the moral of the story with a desire to be merciful like the master and avoid the corruption—and punishment—of the unforgiving servant. The Master Teacher has gently introduced the concept of Divine Mercy to Peter and to us.
Discussion
Watch the short Opening the Word video on FORMED.org
(Need free access to FORMED? Register here for and unlimited, free account) 
What effect does the generosity and compassion of the master have on the first servant?
What effect should God's generosity and compassion have on us?
Digging Deeper: Reconciliation with God and with Man
Another aspect of this Sunday's Gospel is its illustration of two levels of reconciliation: with God (the master), and with man (the fellow servant). The Catechism of the Catholic Church tells us that every sin is an offense against both God and neighbor (CCC 1849–1850). In the Sacrament of Reconciliation we find healing for our relationship with God as well as our relationship with the rest of his Body, the Church:
"The confession (or disclosure) of sins, even from a simply human point of view, frees us and facilitates our reconciliation with others. Through such an admission man looks squarely at the sins he is guilty of, takes responsibility of them, and thereby opens himself again to God and to the communion of the Church in order to make a new future possible."