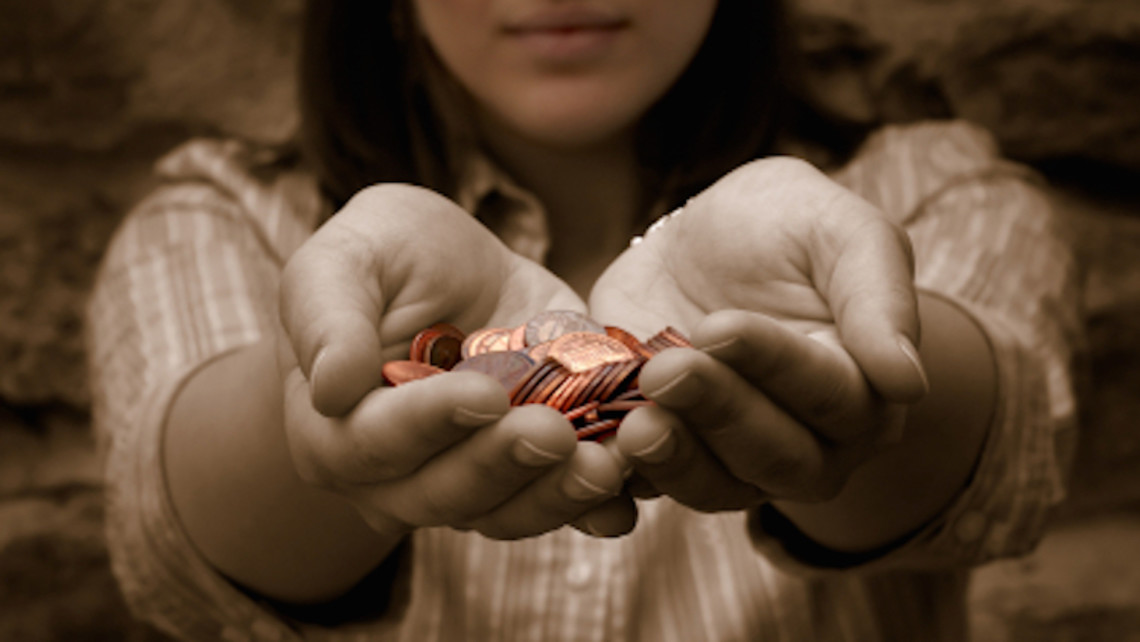 When we give, we get MORE.
Are You a Giver or a Taker?
In this Sunday's Gospel reading, Jesus warns us to "Take care to guard against all greed, for though one may be rich, one's life does not consist of possessions."
It seems logical from our human perspective that if we give things away - our money, our time, our efforts - we will end up with less.  However, Jesus reminds us that our "logic" isn't God's logic at all.  In fact, in the spiritual realm, the more we give the more we have!  Think about the most joyous people you know, the people with the most contentment, peace and stability.  The people who are most blessed.  Guaranteed those are the most generous people.
Our Money
No one likes to talk about money and financial giving.  But this week, take a look at how much of your income you give.  Are you a giver? 
If St Michael's is your home parish, and you are not currently supporting the needs of the church, you can set up online giving at Faith Direct.  If you prefer to receive traditional offering envelopes, please email the church office with your request.
Our Time
Even though we have countless tech devices that are supposed to make our lives easier, we seem to be busier than ever.  But this week, take a look at how much of your time you give.  Are you a giver?
Are you a giver or a taker? Catholic Speaker and Evangelist Ken Yasinski reflects upon generosity in this short video: