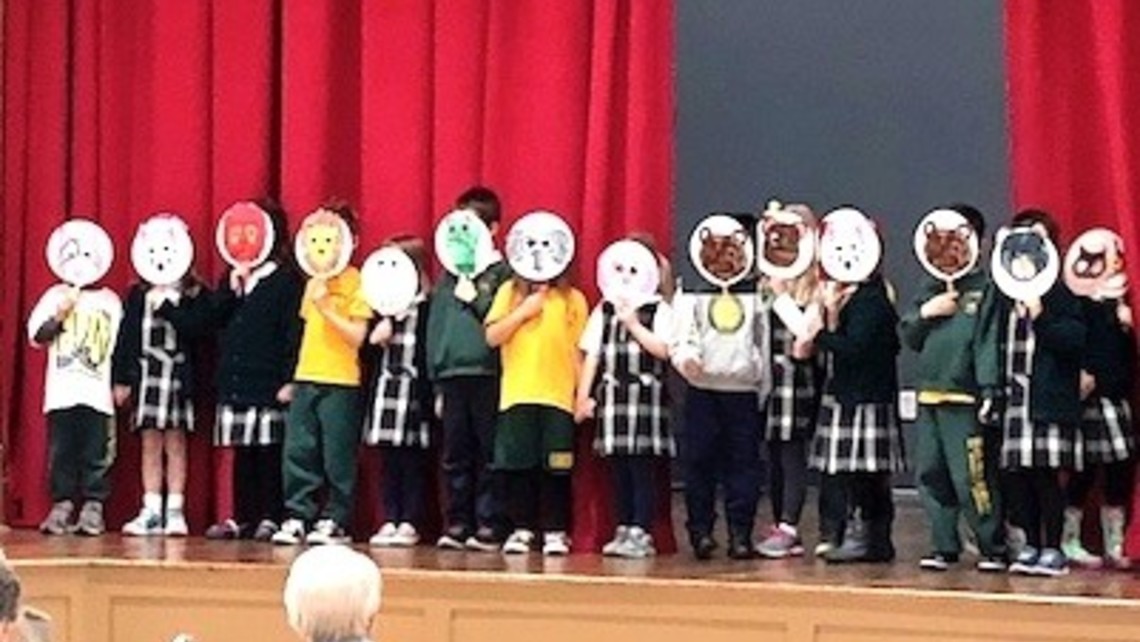 Reflecting on Our March Luncheon
Fr. Alfred celebrated our Mass at the March Luncheon and offered a thought-provoking homily. 
He shared his observation that false prophets say what the people want to hear (to feel good and to rationalize bad behavior).  True disciples, on the other hand, preach what God wants us to say (the truth).  Thanks again for the sage advice, Father!
We were also greatly entertained by our adorable St. Michael School Kindergarten class, who shared a nice interpretation of the story of Noah's Ark!
Don't miss our April Prayer Luncheon on Friday, April 27 at 10:00 am in the Hall.