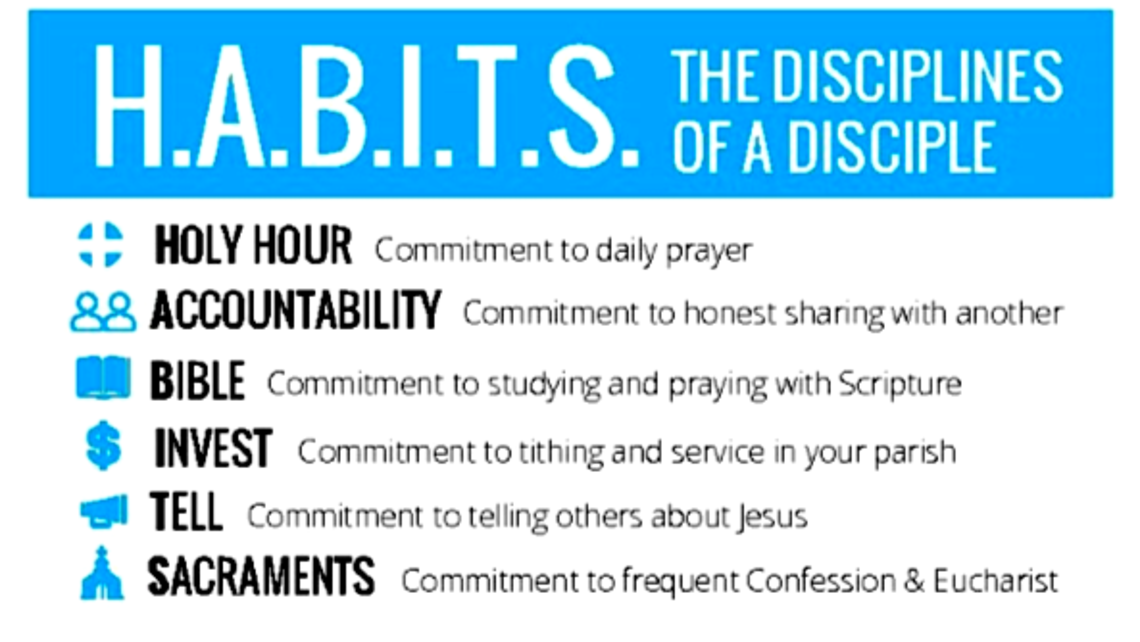 Scripture Reflections for the 5th Sunday of Easter
When St. Paul commands us to "pray always" in his first letter to the Thessalonians, we tend to let it go in one ear and out the other.
"Of course, he can't possibly mean that! He really just means to pray a lot." We so easily filter the words of Scripture based on what we think God wants from us, but then we end up missing his true message. God actually wants us to always be praying, just like St. Paul told us!
But how can that be? It might make more sense to us if we better understand what prayer truly is. Prayer is not only reciting the rosary, mental Scripture prayer, or going to Mass. Prayer is being in communion with God. To pray always is nothing other than to always stay connected to the Lord—in other words, to become a saint.
Our readings today point towards this vision God has for us, particularly when Jesus gives us the image of the vine and the branches. He promises that if we remain in him, we will bear much fruit. If always staying connected to the Lord seems out of reach, then let's remember that when God gives a command he always gives us the grace to respond. How can we stay attached to the vine and learn to pray always?
First Reading Reflection
Acts 9:26−31
After Saul's dramatic conversion from a dangerous foe of the early Church into an ardent defender of the Faith, he is forced to flee Damascus due to a murder plot by the Jews and escapes to Jerusalem. However, the disciples are wary of trickery until Barnabas, a trusted disciple, intercedes for him and presents him to the Apostles. As in Damascus, Saul proceeds to speak out "boldly in the name of Jesus." Once again, his life is threatened by the Jews, and Saul is sent away to his hometown of Tarsus where presumably he can find safety. Despite the opposition to the Christian community, Luke confirms that the Church is growing, sustained by the peace and consolation of the Holy Spirit, as new communities are started by disciples who flee Jerusalem.
We learn from this episode that as faithful disciples of Christ, we can expect to face opposition, perhaps even from former associates. While we rely on God's grace to carry out our mission, we  need to depend on our Christian community as well. God expects us to cooperate with his grace but also requires us to tap into our human ingenuity and resourcefulness, moved by the virtue of prudence, to successfully navigate the obstacles and challenges we may face as disciples of Christ. Faithfulness to our mission ensures we will be sustained by the peace and consolation of the Holy Spirit.
Second Reading Reflection
The Second Reading today addresses three key themes that mark Christian life: Christ-like love, confident faith, and faithful  obedience.  Have  you  ever  heard  either  of these sayings: "Talk is cheap," or "Walk the walk, not just talk the talk"? Both sayings seem to encapsulate the admonition in the first line of this passage. As Christians, we are called to love like Christ, that is, to put love into action for the good of others. Mere words are not sufficient. However, sometimes we fail and then condemn ourselves in our hearts. A heart that convicts us of sin is one that is immersed in the truth of God's love for us and drives us to  contrition. We  can confidently seek forgiveness because we know that God's love and mercy are greater than our own hearts. We can trust that God forgives us when we ask and that he always gives us what is best for us because we seek to live in faithful obedience to his commandments. That obedience is manifested and summarized in two key commands: believe in Jesus Christ as the Son of God and love one another (v. 23). When we persist in Christ-like love, confident faith, and faithful obedience, the Holy Spirit convicts us of the unity we have in and with Christ.
Gospel Reflection
Last Sunday, Jesus referred to himself as the Good Shepherd who lays down his life for his sheep. Today, he uses the imagery of the vine, the source of divine life for all who believe in him and obey his Word. This passage is an exhortation to abide in Jesus to achieve fruitful discipleship given as part of Jesus's Farewell Discourse to his Apostles on the night before his Passion and Death. Jesus wants to teach his Apostles about discipleship to help prepare them to carry on the mission following his death. Jesus discloses that the key to fruitful discipleship is to abide in him. Only those who abide will bear fruit, but they will be pruned so they can become even more fruitful. Branches that do not bear fruit will be cut off and burned.
The vine analogy highlights the promise of the beautiful intimacy that Jesus offers to all those who believe in him but also the horror that awaits those who reject him. When we abide in Jesus and nurture our relationship with him, he abides in us and gives us the grace to bear fruit for the kingdom. Further, this mutual abiding is the necessary source of our prayer life so that our wills become aligned with God who will provide what we ask. Yet, we must expect some pruning along the way in the form of challenges and obstacles so that we do not grow weak or tepid. Bearing good fruit is proof of our discipleship. Since the Father is glorified in the Son and, as his disciples, we share the same mission with Christ, our fruitfulness glorifies the Father. In contrast, those who reject Christ, the life-giving vine, will bear no fruit and will be cut off and thrown into the fire, perhaps an allusion to Hell.
Challenge
Watch the short Opening the Word video at StMichael.FORMED.org.
Review the HABITS list—Holy Hour, Accountability, Bible reading, Invest in your parish, Tell others about your faith, and Sacraments.
Ask the Holy Spirit to speak to you about which one of these habits he is inviting you to focus on building right now in your life. Which one sticks out to you? Why do you think God is asking you to build that particular habit? What is a practical change you can make in your life this week to begin to make it a habit?