December 19, 2018 - 11:01am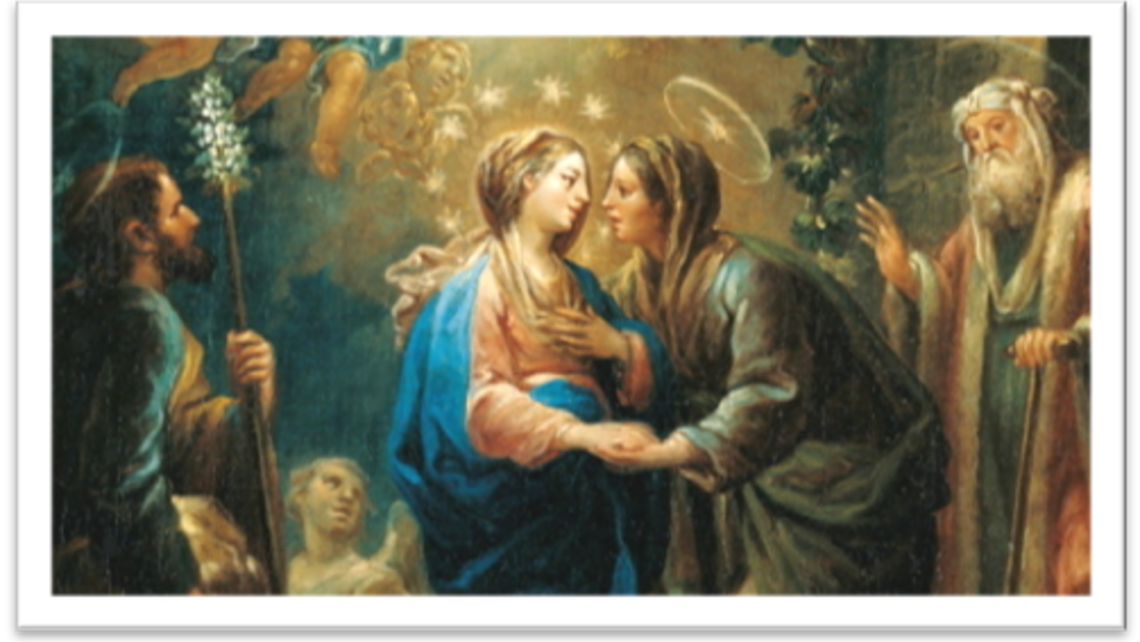 Prayer Meditation for the 4th Sunday in Advent
Put yourself in today's Gospel reading. Imagine that you are one of Elizabeth's neighbors.
You are at the well, drawing water for the day, when you see Mary, Elizabeth's cousin, coming towards you on the road. You listen as Elizabeth greets Mary and exclaims, "How is it that the mother of my Lord should come to me?" You then realize that Mary is with child and is carrying the Lord himself in her womb! How do you feel knowing that the Lord is in your midst and has come to us even as a baby in the womb of Mary? What does this tell us about God's love for us?
Resolution
This week, take some time to reflect upon the reality that the Son of God became a baby and was really carried in Mary's womb. Use your journal to write down your thoughts and reflections. What can you do this week to become Christ's loving and humble presence to others?