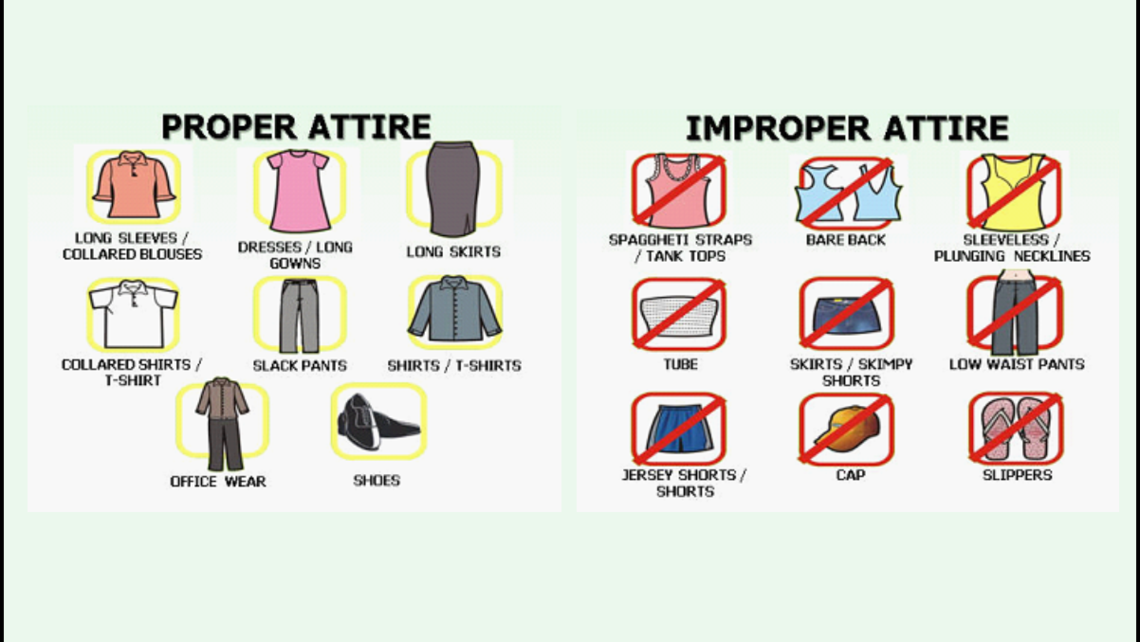 Sacraments are outward signs of what Christ is doing inwardly in us, namely pouring His divine life into our souls.  Living "sacramentally" means that we show outwardly—in our appearance and behavior—that Christ is making us holy, set apart for God's purpose. 
Below are ways that during Mass we show our understanding that this is a special time, set apart from our daily routines:
We take more time to prepare our appearance for Mass than we do for everyday occasions.

We choose outfits for Mass that are a bit nicer or different than our everyday wear. 

We dress ourselves modestly to reflect our dignity as children of God.

We remain quiet in the church with our attention focused upon God. 

We avoid distractions during Mass by turning off cell phones.

We strive to keep our attention sharp, responding in prayer and song.

We greet others with joy and fellowship before or after Mass.