February 6, 2017 - 12:49pm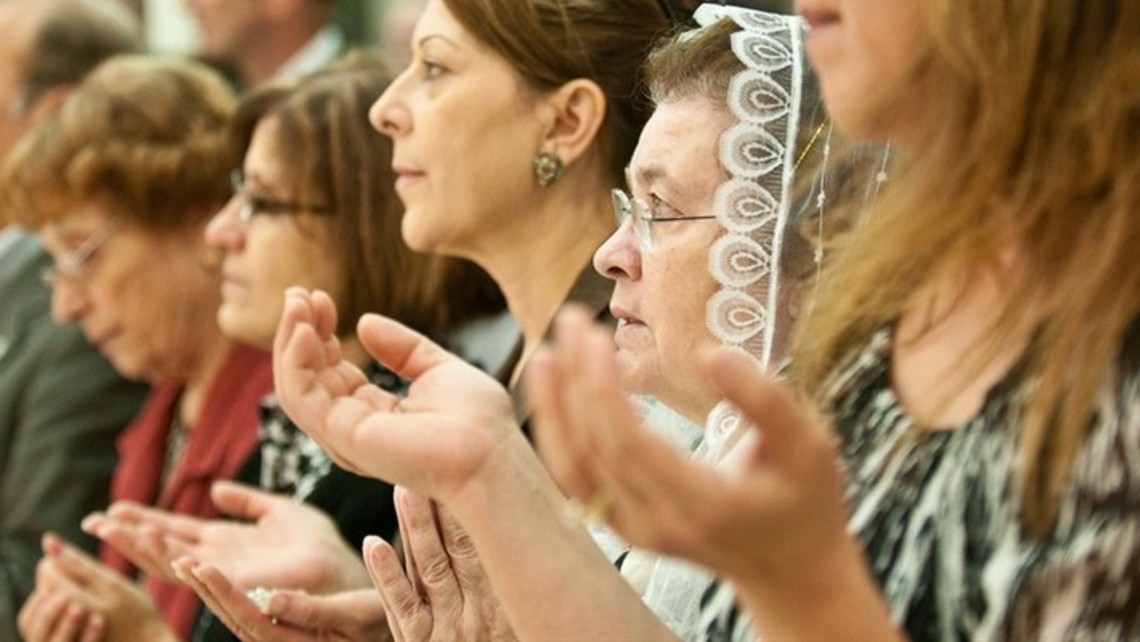 a Prayer Position Reserved Only for the Priest
Anytime the priest celebrating Mass offers prayers on behalf of the faithful, he uses the Orans Posture—extending his hands upward.  This posture is reserved for the celebrant only.  Deacons, priests concelebrating Mass and the laity are not to use this posture.
The laity should not lift up hands during the Our Father, along with responding "And with your Spirit" or at any other time during the Mass.
In 1997, Pope John Paul II delivered instructions "On Certain Questions Regarding the Collaboration of the Non-Ordained Faithful in the Sacred Ministry of Priest: Practical Provisions" and said:
"In eucharistic celebrations deacons and non-ordained members of the faithful may not pronounce prayers — e.g. especially the eucharistic prayer, with its concluding doxology — or any other parts of the liturgy reserved to the celebrant priest. Neither may deacons or non-ordained members of the faithful use gestures or actions which are proper to the same priest celebrant. It is a grave abuse for any member of the non-ordained faithful to "quasi preside" at the Mass while leaving only that minimal participation to the priest which is necessary to secure validity."
The habit of lifting up our hands during Mass may take a while to break.  We are urged to be a pastoral model for others by holding our hands together in prayer during the Our Father.