October 10, 2018 - 8:08am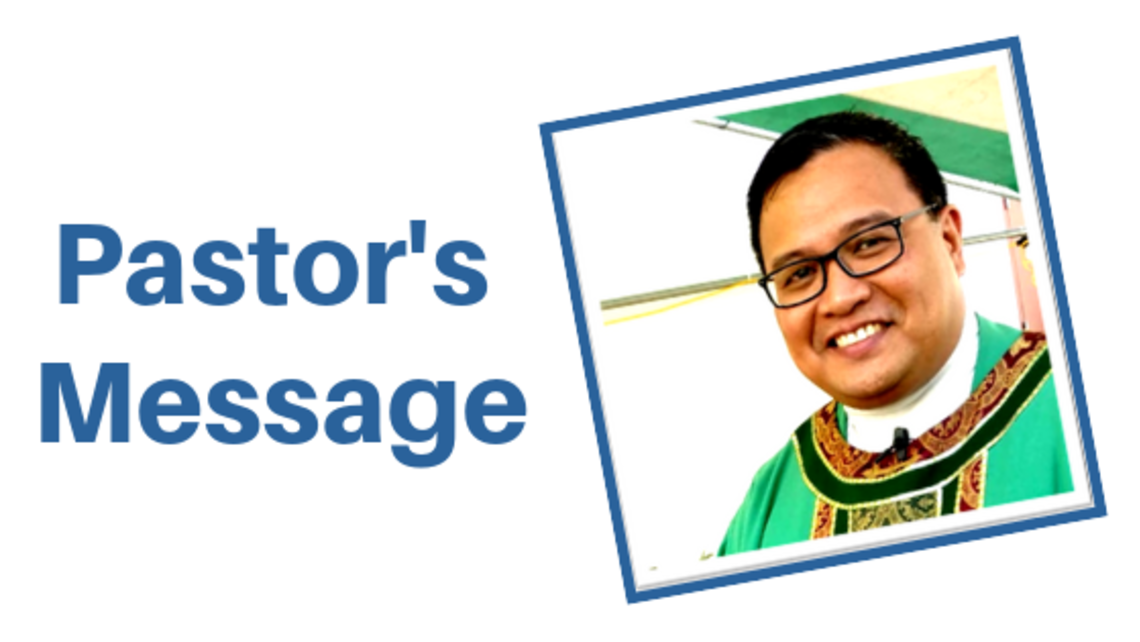 At all times and in every race God has given welcome to whosoever fears Him and does what is right.  God, however, does not make men holy and save them merely as individuals, without bond or link between one another. Rather, it has pleased Him to bring men together as one people, a people which acknowledges Him in truth and serves Him in holiness."   Lumen Gentium #9
Dear St Michael Family,
Before the new liturgical year begins and before my installation on October 19 as your official pastor, I would like to inform you of the following little changes here and there and of the exciting things to come in our parish:
1. Those seeking baptism, confirmation for adults, quinceneara and weddings will meet the clergy for an interview and a conversation regarding the sacraments they will receive. This is a means to evangelize to our families and individuals before they receive the sacrament and to let them feel that the parish is for them and for their spiritual welfare.
2. The Convent is still being renovated and cleaned up. We shall work this month to clean rooms that have been used for storage spaces and convert them into meeting rooms for our prayer groups and ministries. We will have two bigger rooms for meetings and three more small rooms upstairs. The garage and the dormitory type restrooms will be converted into storage rooms. This will be the main home for our Livermore Knights of Columbus, Legion of Mary, Hispanic Ministry, Deacons, Marriage Preparations Coordinators, RICA and RCIA, youth groups and other small Christian communities.
3. Liturgy review and renewal will be conducted in our parish. This process will help us make our Liturgy faithful to the mind of the Church. It will emphasize to us and to the clergy that Liturgy is not according to the mind of the pastor, but rather it is always according to what the Church (General Instructions on the Roman Missal) prescribes and instructs us to do. Led by Debbie Pizzato, our parish liturgy committee and me, we shall discern plans on how we can improve our Liturgy to be an amazing and transforming spiritual and faith-filled experience for all of us.
4. Ethnic councils will be created for better communication and planning. This year, I will be pursuing the organization of Hispanic, Filipino and Vietnamese councils at our parish. By doing so, we can foster and improve good working relationships and communication with our ethnic cultures.  These cultures can help in bringing a colorful landscape to our parish life, not just during the Fall Festival, but throughout the year.
5. We will use ALPHA (in English and Spanish) as a tool for evangelization to be the starting place for the faith formation of adults in our parish. We started ALPHA last year, and we are now preparing for the 2019 sessions. This formation model will benefit those in our parish and city who are seeking Jesus: practicing Catholics, fallen-away Catholics, those of other faiths and those who were not raised with any faith. I will be attending a seminar in Atlanta to learn more about this and how we can embrace ALPHA as a parish to evangelize to our brothers and sisters in the Lord.
6. Increase school enrollment and school financial stability. Our School Board and the Parish Council are discerning and brainstorming ways to improve the number of our school students and how to attract more people to choose a Catholic education. If you have ideas, please have a chat with me or email me at Pastor@StMichaelLivermore.com
Hence, all of these will hopefully benefit our community to become a community of disciples and a home where we can feel, experience and find the presence of God. Please support my pastorate.  I am ready to journey with you. Let us pray for one another.
St. Michael, protect and defend us!
Fr. Carl
St Michael's Pastor