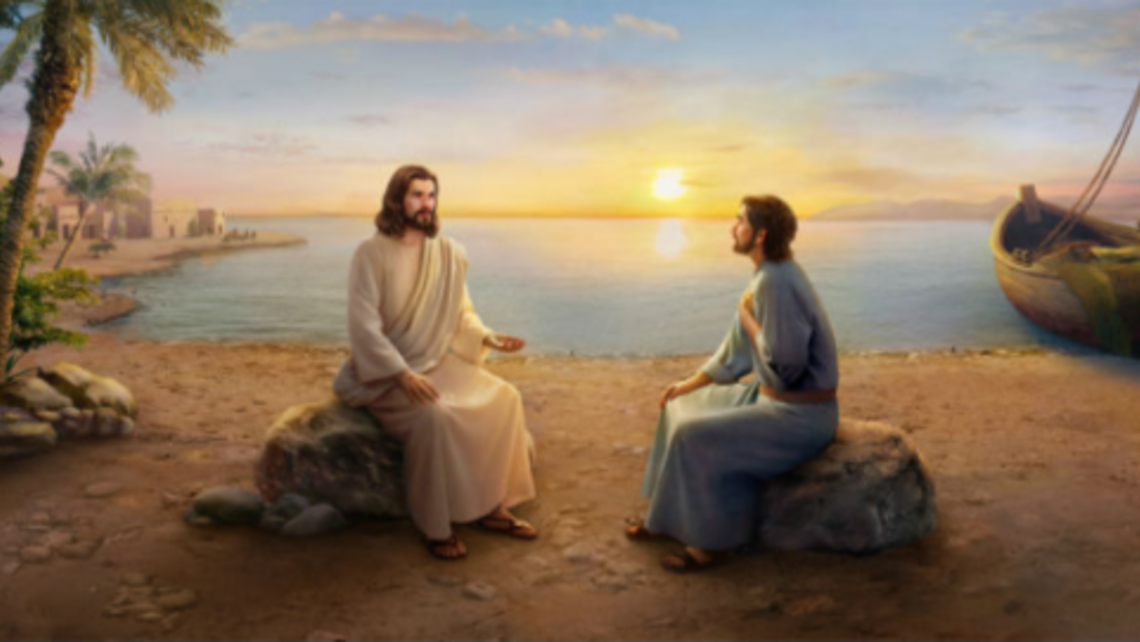 Prayer Meditation for the 3rd Week in Easter
Imagine that you were one of the disciples in today's Gospel scene.
You have followed Jesus, learned from him, walked with him. But now imagine he pulls you aside and asks you the question that he asked Peter that day, "Do you love me?" What goes through your mind, knowing that Jesus will know your heart and the truthfulness of your answer? How would you respond? Are you willing to "agape" Jesus—to love Jesus with total, unconditional, self-giving love? If, in truth, you would answer as Peter did with a "philia" love, what do you think Jesus would say to you in response?
Resolution:
Ask Jesus to show you one or two things in your life that might be holding you back from loving him with your whole heart, giving him that agape love. If you (like Peter) can't.