January 16, 2019 - 1:13pm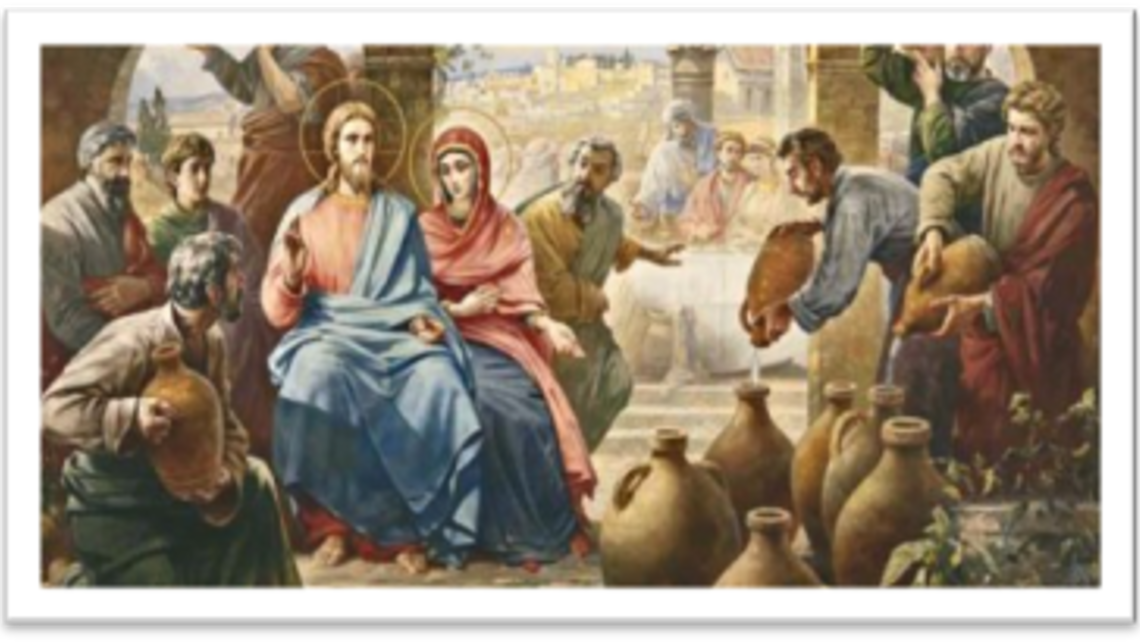 Prayer Meditation for the 2nd Sunday in Ordinary Time
Today's readings provide us with beautiful models of what it looks like to be a disciple of Jesus.
The influence of Jesus' mother as the model for Christian discipleship gives us insight into the power of Mary's intercession and the witness of her devotion to her Son. Through her example and the witness of the wedding servants, we too can have confidence that she will intercede on our behalf and that, through our obedience, we can see answers to prayer.
Prayer
Imagine being at the wedding at Cana, witnessing Christ's miraculous action and the interaction of his Mother and the wedding servants. You become aware that Mary is speaking to Jesus and pointing to the empty wine jars. You see him go to the servants and give them an order. You watch in amazement as the servants begin to fill the jars with water and then, in complete astonishment, as they draw rich red wine from what was water. Now imagine Mary speaking the same words to you that she gave to the servants: "Do whatever he tells you." If Mary spoke these words directly to you today, to what one area in your life might the call to "do whatever he tells you" apply the most?
Resolution
In your prayer this week, focus on this one specific area where you sense you are supposed to "do whatever he tells you" more obediently. Turn to Jesus and ask for guidance in this area of your life. Lovingly tell him you desire to serve him in this area with the same trusting obedience that Mary and the servants gave him at Cana.
Need Prayers?
Send requests to Prayers@StMichaelLivermore.com
You are also invited to write your prayer requests in the Book of Intentions in the Adoration Chapel, just to the right as you enter.