January 28, 2021 - 12:17pm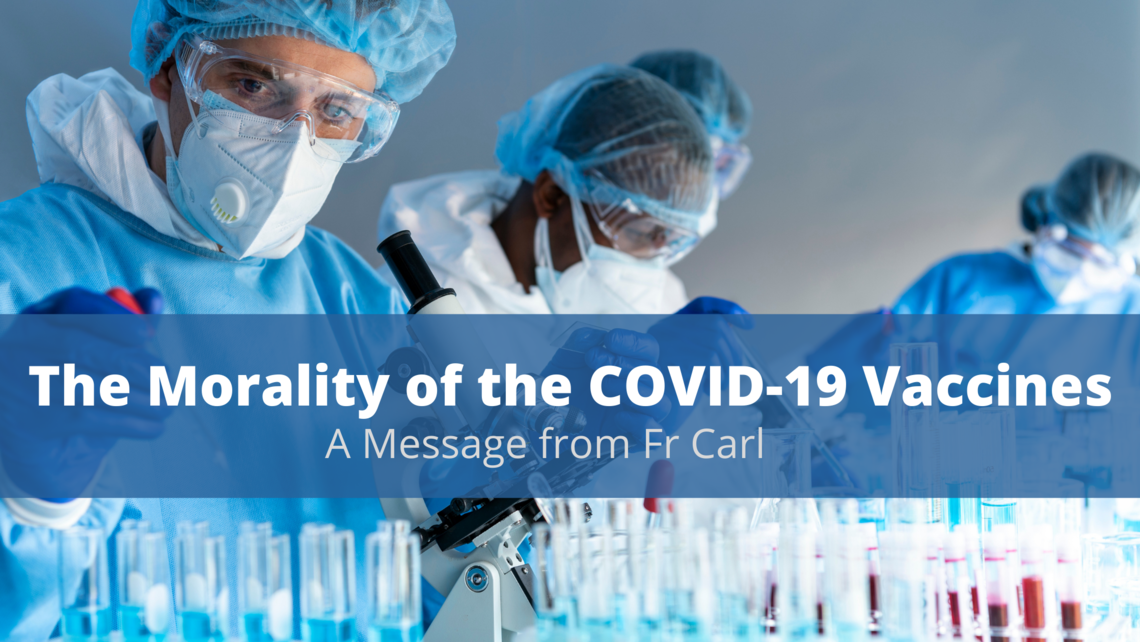 Question:
Is it Morally Permissible to Use the Covid-19 Vaccine? The question is whether one can – or, in some cases, must – use a vaccine that has been grown on cells obtained from abortion.
Answer:
The Congregation of the Doctrine of Faith says the reason for considering these vaccines morally licit is the "kind of cooperation" in the evil of abortion, which is "remote" on the part of those receiving the vaccine.
Therefore, the "moral duty to avoid such passive material cooperation is not obligatory" since there exists a grave danger, in the form of an "uncontainable spread of a serious pathological agent."
The Covid-19 pandemic, says the CDF, fulfills this requirement.
"In such a case, all vaccinations recognized as clinically safe and effective can be used in good conscience with the certain knowledge that the use of such vaccines does not constitute formal cooperation with the abortion from which the cells used in production of the vaccines derive."
The Church teaches that for serious reasons, it is morally permissible to use a vaccine whose active agent was grown on a culture of human fetal cells derived from abortion, provided that:
1)  there is no moral complicity in the gravely evil act that gave rise to the cells (abortion),
2)  the user makes an act whose purpose is to prevent the scandal of conveying approval of the abortions from which the cells came.
The first condition is already satisfied in the case of current vaccines by the causal remoteness of the abortion from the vaccine, making their use remote material cooperation. The second condition is satisfied by some form of conscientious objection. The most common way is to protest to doctors, pharmaceutical companies, politicians, and when necessary family and friends, so that no one wrongly gets the idea that the user approves of abortion. For some, this protest has taken the form of refusal to use some or all such vaccines.
The 2005 statement of the Pontifical Academy for Life (PAL) addresses the issue of moral cooperation and conscientious objection in depth. It notes that there is a grave responsibility to use alternative, ethical vaccines if available. If this is not possible, we must protest the available unethical ones, whether we choose to use them or not. In his encyclical, Gospel of Life, Pope St. John Paul II enunciates the principle:
Doctors and fathers of families have a duty to take recourse to alternative vaccines (if they exist), putting pressure on the political authorities and health systems so that other vaccines without moral problems become available. They should take recourse, if necessary, to the use of conscientious objection (73).
United, let us continue to pray for an end to the pandemic.
Fr Carl