February 19, 2021 - 2:40pm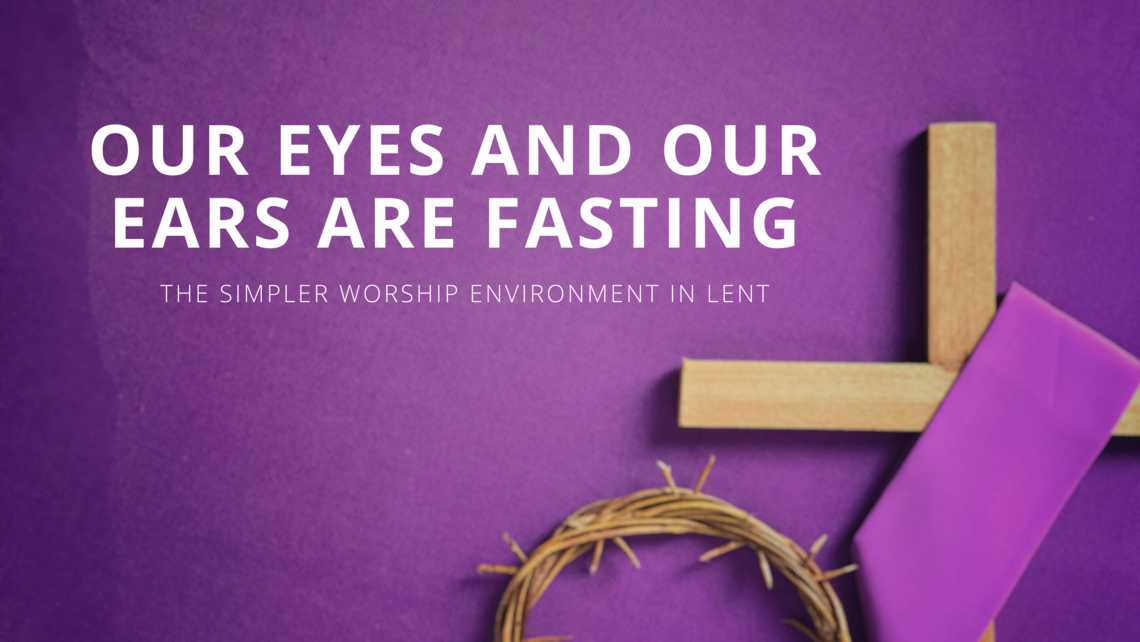 The simpler worship environment in Lent
By JaNet Hancock, Director of Liturgy and Music
Lent is a season to prepare for the celebration of Christ's death on Good Friday and Resurrection on Easter. It is a time to do penance, pray, fast and give alms. Changes in both our liturgical environment and some of our practices during the liturgy are helpful reminders to help us focus on the journey and help us to further appreciate and more deeply enter the mysteries of the Faith.
During Lent, our worship environment becomes simpler. We use more modest candlesticks on the altar and unbleached candles. Flowers are not used for decorations, aiding us in reflecting on repentance over celebration. Vestments and altar cloths are purple, except on Laetare Sunday (the 4th Sunday of Lent). The purple is suggestive of penance and solemnity.  Our music is subdued, much of it is acapella (without instruments) and the hymns are different in character, with words that draw us to the holiness of God and our need for God's forgiveness and grace. We omit the Gloria and the Alleluia. Crosses and images will be veiled beginning the 5th Sunday of Lent through Good Friday.
Our eyes and our ears are fasting in our community worship. Our eyes fast from decorations and images and our ears fast from ornate music and hymns of praise like the Gloria and Alleluia. These are stark reminders that this season calls for interior reflection and change.
We should be mindful that while we are encouraged to fast during Lent, we should not be fasting from the Church's sacraments or sacramentals. Attend Mass. Pray the Stations of the Cross on Fridays either in person or via livestream. Pray the rosary with fellow parishioners before daily Mass. Give to the poor through our Community Care Program. Attend the Lenten parish retreat.
Father in Heaven,
the light of your truth bestows sight
to the darkness of sinful eyes.
May this season of repentance
bring us the blessing of Your forgiveness
and the gift of Your light.
Grant this through Christ our Lord.
International Committee on English in the Liturgy (ICEL)