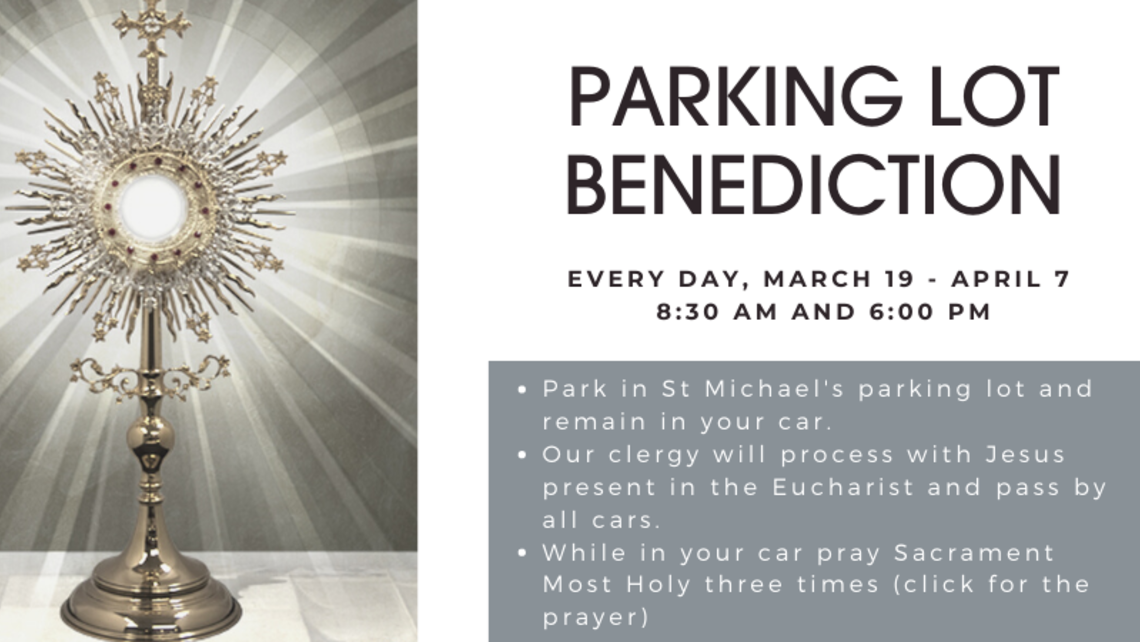 Every day, March 19 - April 7, weather permitting
8:30 am and 6:00 pm  
Park in St Michael's parking lot.  PLEASE REMAIN IN YOUR CAR for your safety.  Our clergy will process with Jesus present in the Eucharist and pass by all cars.  While in your car pray this prayer three times: 
O Sacrament most Holy, 
O Sacrament Divine, 
All praise and all thanksgiving, 
Be every moment Thine.