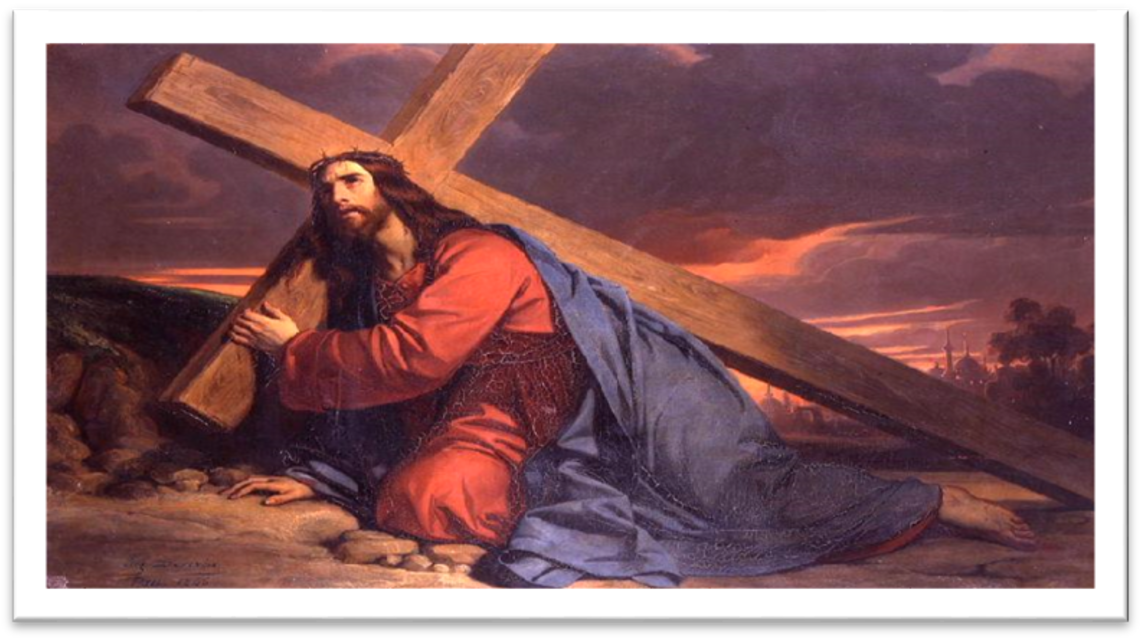 Prayer Meditation for Palm Sunday
In the readings for this Sunday we are brought into Jesus's experience of this same week two thousand years ago.
The Church gives us these readings now to help us prepare to enter into these mysteries more deeply throughout our daily life this week. Through the Incarnation, God entered into history. This week, we can mystically enter into that history and walk alongside Jesus as his friends.
PRAYER
Let's ponder the Gospel of Jesus's Passion and Death today. This is a long reading, so take a moment and ask the Lord to call to mind one scene or person from this Gospel that he wants you to relate with today. There is the scene of the woman at Bethany with the alabaster jar, the man who provided the room for the Passover meal, the Last Supper, Gethsemane, Peter's denial, Pilate, Mary at the foot of the Cross, Joseph of Arimathea, or even Simon or Veronica.
Take a word that comes to mind and ponder on what it means to you personally. For example, perhaps you felt moved to reflect on the woman who poured oil on Jesus's head and were drawn to the words, "She has done what she could." Ask yourself what this means in your own life. How is Jesus encouraging you in the ways that you have loved him this Lent, no matter how small?
RESOLUTION
During this Holy Week, how can you come out of yourself ? How can you make space in your everyday life to meet God so that he can fill you with the gift of himself?