November 21, 2018 - 7:00am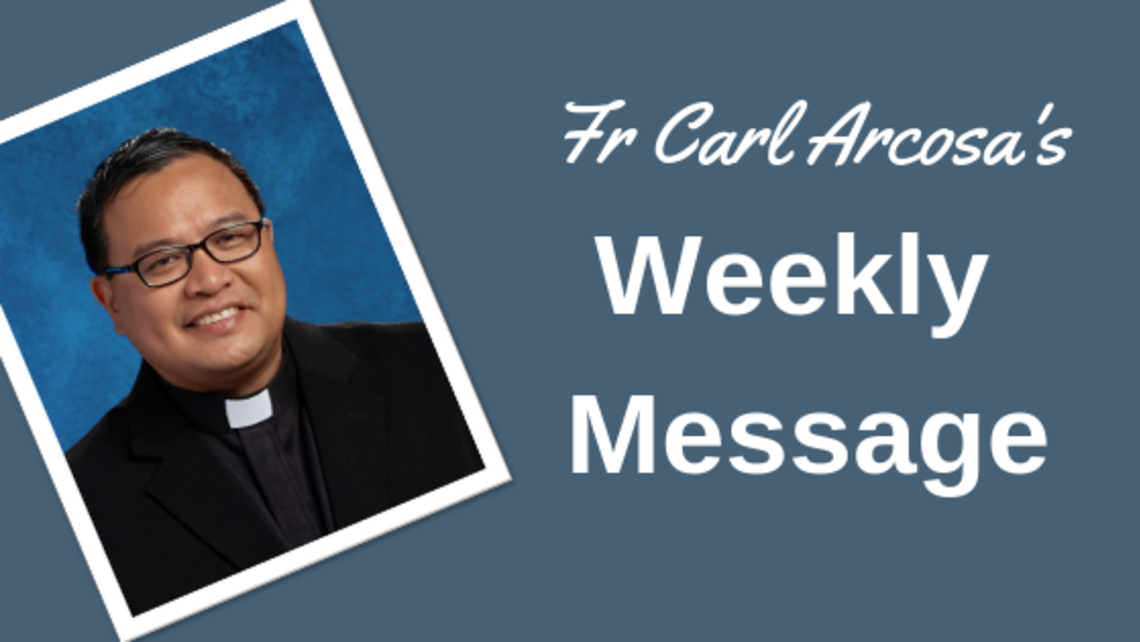 Dear St Michael Friends,
A Happy Thanksgiving Weekend!
The Feast of Christ the King was established by Pope Pius XI in 1925 as an antidote to secularism.  Secularism is a way of life in which one leaves God out of one's thinking and living and instead organizes one's life as if God did not exist. The feast is intended to proclaim in a striking and effective manner Christ's royalty over individuals, families, society, governments and nations.
Today's Mass establishes the titles for Christ's royalty over humanity and all creation:
1) Christ is God, the Creator of the universe and hence wields a supreme power over all things; "All things were created by Him."
2) Christ is our Redeemer, He purchased us by His Precious Blood, and made us His property and possession.
3) Christ is Head of the Church, holding in all things the primacy.
4) God bestowed upon Christ the nations of the world as His special possession and dominion.
Liturgically, this feast also is the culmination of the long weeks of the Sundays in Ordinary Time and ushers us into the new liturgical year of the Church - the Season of Advent.  In Advent, we celebrate the coming of our God among us in Bethlehem as a child 2,000+ years ago, and our anticipation for His glorious Second Coming.
In brief, we are blessed as a Church to culminate the liturgical year with a big bang! It is a celebration recognizing and worshipping Jesus as our eternal King. Many Catholic critics would claim that such a feast does not apply to our modern life, since we have no more kings and royalties. This only reminds us of the many abuses in the past done by those who wore crowns. However, the Kingship of Jesus that we celebrate this Sunday is none other than His throne of mercy on the cross and His power as the Good Shepherd. As Christians, this feast reminds us of our mission, springing from our baptismal call to shepherd one another and to take care of each other in love. It is a time to renew our allegiance and fidelity to Christ.
And as we also celebrate Thanksgiving Weekend, let us praise Jesus our King for all His blessings, graces and providence. We thank Him for his mercy and love, for giving His all, so that we may live!
And so we pray:
O Jesus Christ, I acknowledge you as universal King. All that has been made has been created for You. Exercise all Your rights over me. I renew my Baptismal vows. I renounce Satan, his pomps and his works; I promise to live as a good Christian. And, in particular do I pledge myself to labor, to the best of my ability, for the triumph of the rights of God and of Your Church. Divine Heart of Jesus, to You do I offer my poor services, laboring that all hearts may acknowledge Your sacred kingship, and that thus the reign of Your peace be established throughout the whole universe. Amen.
Jesus, may You reign in our Church, in our family, our lives and hearts.
Viva Cristo Rey!
Fr Carl
LISTEN to "Jesus the Bridegroom" this week! 
St Michael's has purchased a subscription for you.  If you have not yet registered, please do so at StMichael.FORMED.org.