September 13, 2018 - 2:06pm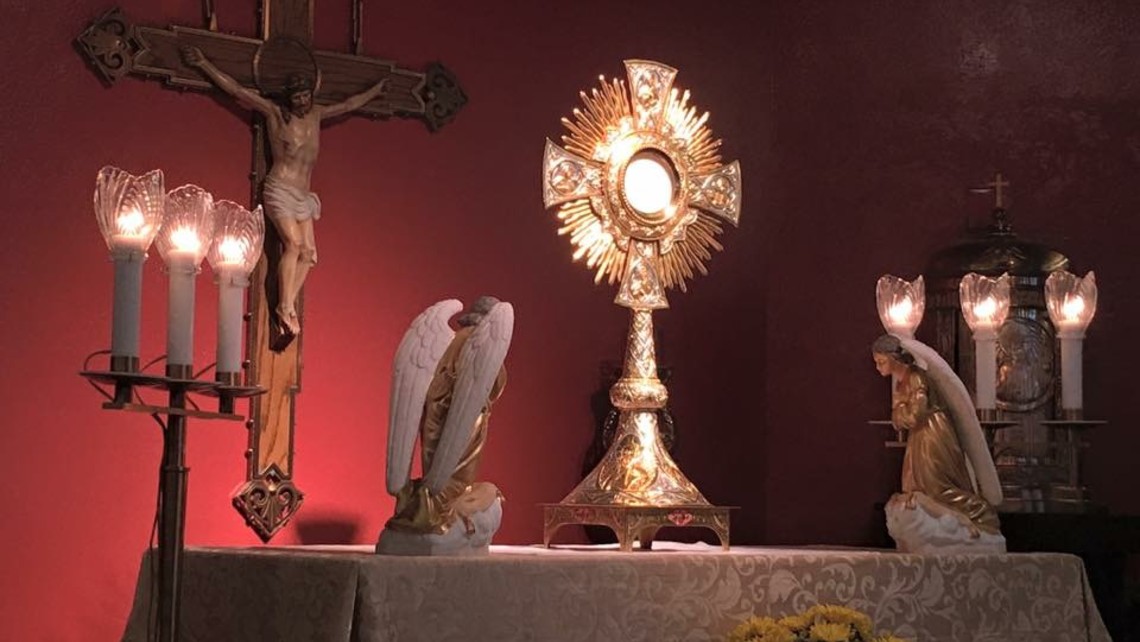 Jesus, present in the Eucharist, is exposed in our chapel 24/7. 
There must be someone in the chapel at all times.  Below are the hours that are in need of regular, weekly adorers.  Please consider committing to an hour per week for a season or two:
Monday: midnight, 1am, 3am, 7am, 8am, 10pm.
Tuesday: midnight, 1am, 2am, 3am,  noon, 9 pm, 11 pm.
Wednesday: 3am, 10 am, 11am
Thursday: midnight, 1am, 2am, 3am, noon, 1pm, 5pm
Friday: 1am
Saturday: midnight, 1am, 2am, 3am, 8am, 2pm, 8pm
If you would like to sign up for a few weeks at any of these times, please email Michael at miceva1@pacbell.net