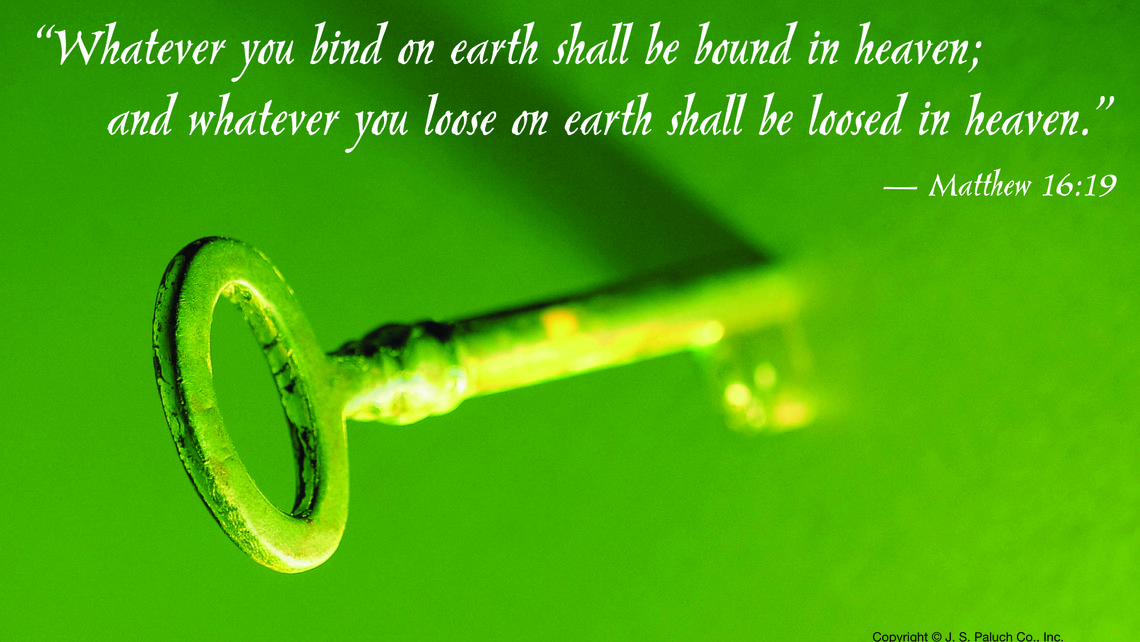 Prayers for the 21st Sunday in Ordinary Time
Put yourself into this pivotal scene in which Jesus elevates Peter to this important leadership role in his kingdom.
Picture Jesus with all of the twelve Apostles but singling out Simon and changing his name to "Rock" (Peter). Then imagine Jesus saying those sacred words to him: "You are rock and on this rock I will build my Church." Prayerfully ponder what you think this means for you and for the Church Jesus established.
Resolution
Come up with one resolution you can do this week that either helps you accept  the leadership  role of Peter's  successors,  the popes, more  in your life or helps you express greater gratitude for this gift Jesus left his Church.
Download this week's Opening the Word prayer journal free on FORMED.org, directly under the video.
(Still don't have a FORMED account?  Set up yours free here.)
Parish Prayer Requests
Continued prayers for Yunuen Guadalupe Garcia, age 15, daughter of Knight of Columbus, Ricardo Garcia, who had brain surgery for a tumor on August 9th
For 2-year old Landon, whose brain/eye tumor has reappeared; for his healing and the family's comfort and strength.
For abundant blessings on all our parish ministries as they resume with programs this fall.
For the teen and adult Confirmation candidates who will begin preparation classes next week.
Please send your prayer requests to Prayers@StMichaelLivermore.com