December 28, 2016 - 5:00pm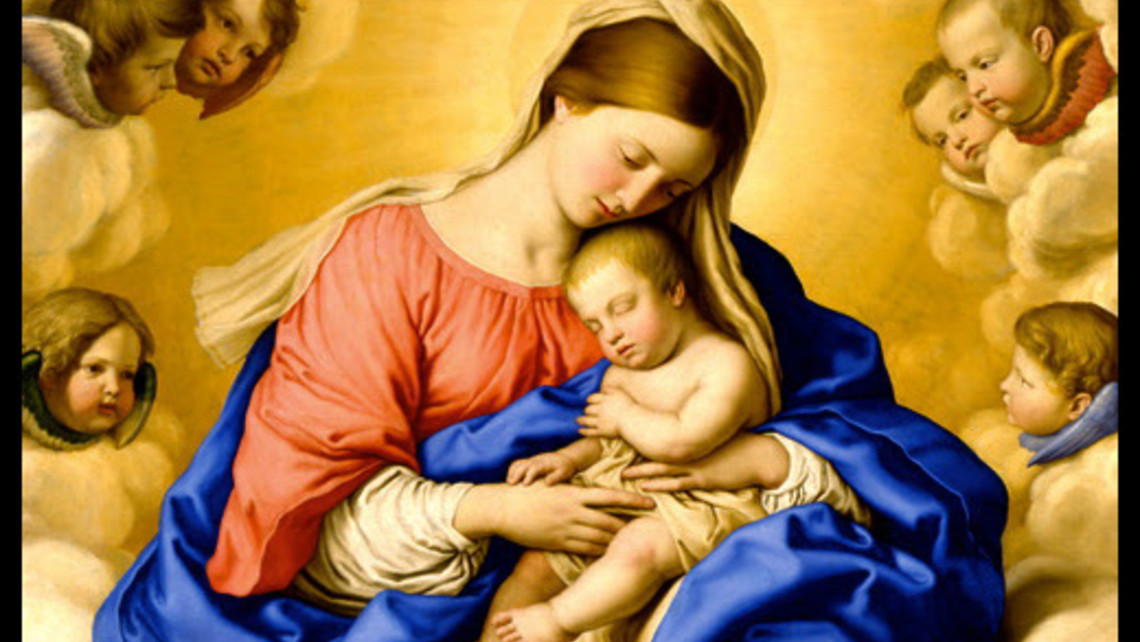 Solemnity of the Blessed Virgin Mary, the Mother of God
We fly to thy patronage, O holy Mother of God; despise not our petitions in our necessities, but deliver us always from all dangers, O glorious and blessed Virgin. Amen.
DIGGING DEEPER:  Sub Tuum Praesidium
One of the most ancient prayers to the Blessed Virgin Mary is called the Sub Tuum Praesidium,  "We Fly to Thy Patronage." The oldest known version of it was found on a third-century Egyptian papyrus. There is a partial indulgence granted for reciting this prayer.
Mary, Mother of God
Very early on the Church gave Mary the title Theotokos, "God-bearer" or "Mother of God," in recognition of her unique role in God's plan. Some people objected (and many still object) to the title "Mother of God" because Mary is human just like us and the title seems to elevate her too far above our humanity. But Mary is undeniably the mother of Jesus, and if we believe that Jesus is God, then Mary is clearly the Mother of God..
In declaring Mary to be the Holy Mother of God, we are recognizing the honor that God has already bestowed upon her by choosing her to be the mother of his Son. We are not elevating her any higher than God has already raised her. And in recognizing and proclaiming her privileged role as the Mother of God, we also recognize and claim her as our beloved Mother, entrusting ourselves to her loving care and allowing her to lead us ever closer to her Son.
Special Intentions
For Mr & Mrs Leonard Gregory who are celebrating their 70th wedding anniversary!
For those who are sensing God drawing them to His Church, that they may answer and that the members of parishes throughout the world respond to assist them.
For our clergy, staff and ministry members who have given their time, talent and treasure to make the Advent and Christmas season wonderful.
For the repose of the soul of Paul Davis.