February 20, 2019 - 11:52am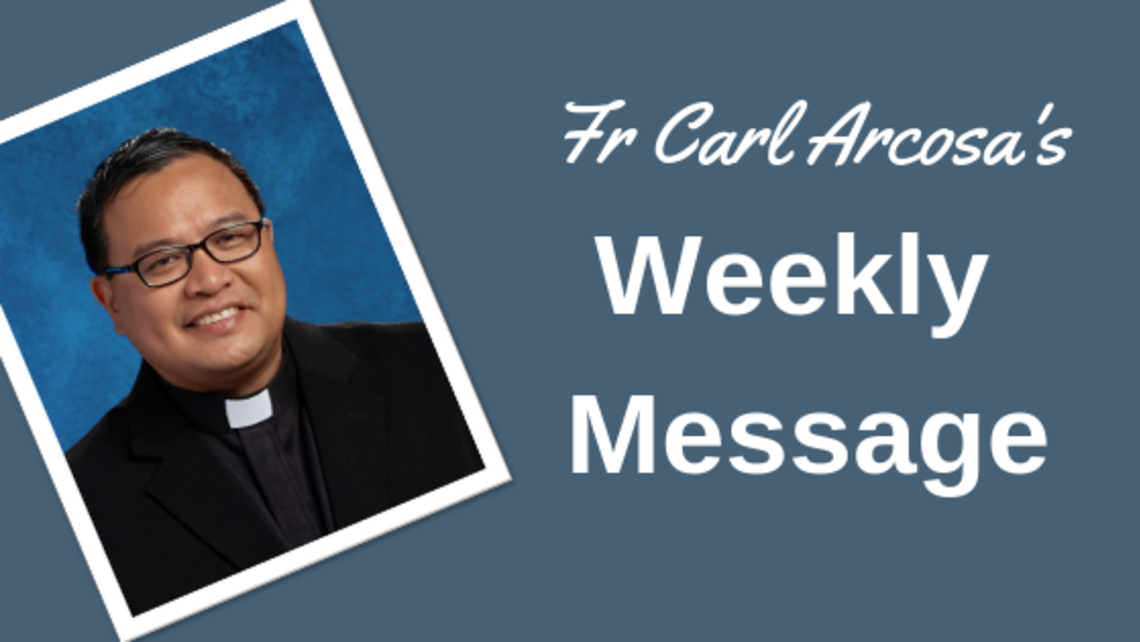 Dear St Michael Family,
Lent is a time to examine ourselves and reflect on our Baptismal call to follow Jesus. Our goal is to grow closer in relationship with Him, conforming our lives to Him.
As we approach this season of conversion, as a parish we will embark on a faith formation and enrichment opportunity: Priest, Prophet, King— a six-week video study by Bishop Robert Barron.
These video presentations will provide us with a deeper understanding of the life and role of Jesus in the economy of salvation and in our personal lives.  Everything about Jesus speaks of the loving invitation of our Heavenly Father to conversion, embracing His Mercy every day. "For God so loved the world, that he gave his only begotten Son, that whosoever believeth in him should not perish, but have everlasting life (John 3:16).
Hence, the better we understand Jesus, the better we understand ourselves.
But who was Jesus, this itinerant preacher whom many called the Messiah?
In Priest, Prophet, King, you'll discover Jesus as the Anointed One–the ultimate priest, prophet, and king foreshadowed throughout the Hebrew Scriptures. Using biblical insights and engaging stories, Bishop Barron affirms that we see Jesus most clearly through the lens of the Old Testament.
Through this deeply biblical program, you will better understand Jesus, become more familiar with Scripture, and realize your own priestly, prophetic, and kingly mission, received when you are baptized "into Christ."
How to Participate
When you register, you will receive a weekly video lesson from Bishop Barron via text or email, in English or Spanish.  Every week during Lent, I encourage you to watch the video with your family, friends, ministry or small group.  Please discuss the included reflection questions with your group.  Ponder them throughout the week. Carry the concepts in your heart as you visit the Adoration chapel.  Write down your thoughts in a journal.
Throughout Lent, I will be leading us on this weekly study to contemplate Jesus as Prophet, Priest and King. Watch for my reflections in our bulletin, Flocknote and website. I will publish weekly videos, introducing the lessons and the topics for meditation. Together, let us make the most of this thought-provoking Lenten journey toward Christ!
Register FREE for Priest, Prophet King
In English text keyword FrCarl to 84576
In Spanish text keyword PadreCarl to 202-765-3441
Or click the registration link found in the Friday Flocknote.
Technical Questions
If you're having trouble registering and receiving the weekly videos, please contact Tina Gregory at 925-667-4051 or Lent@StMichaelLivermore.com
St Michael defend us…
Fr Carl
Pastor