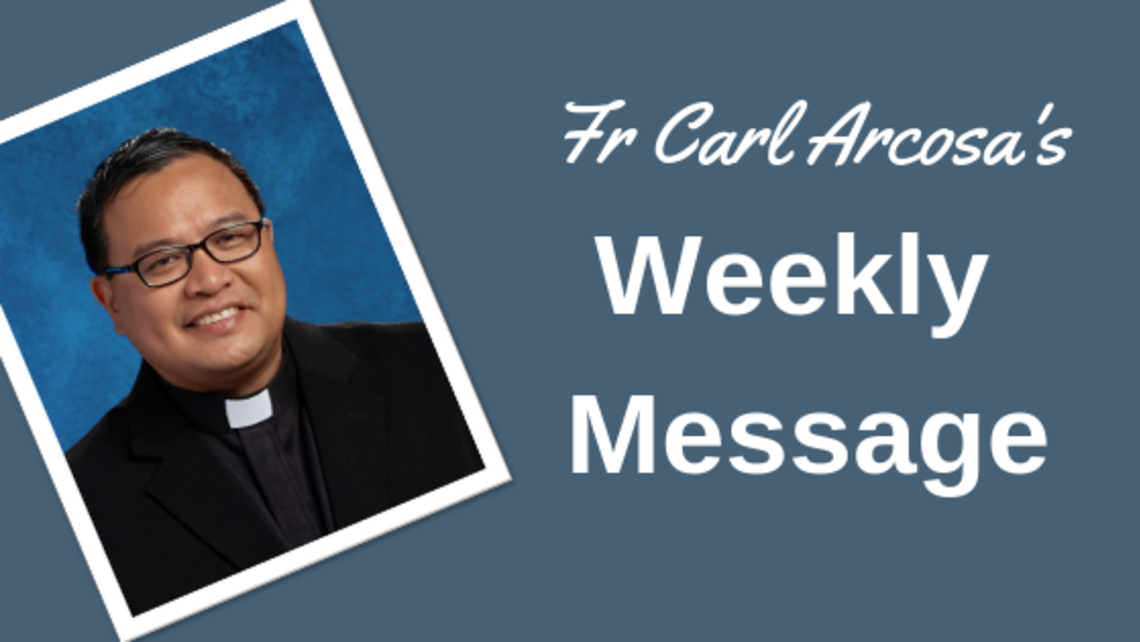 Dear St Michael Family, 
Happy New Year! What is the purpose of a New Year's resolution? Wikipedia gives us a good definition:  
"A New Year's resolution is a tradition, in which a person resolves to change an undesired trait or behavior, to accomplish a personal goal or otherwise improve their life." 
Each year, many of us make resolutions to improve in these areas: 
-Physical: eat healthier, lose weight, exercise more, drink less alcohol or quit smoking. 
-Mental: think more positively, laugh more often or enjoy life more fully. 
-Financial: pay off debts, save money and make small investments. 
-Career: perform better at work, get a better job or establish one's own business. 
-Education: improve grades, take a class, learn something new or read more books. 
-Organization: "de-junk" living spaces, manage tasks better or re-evaluate priorities and time management. 
All of these are excellent suggestions for personal growth. In its Christian sense, these resolutions mean getting rid of bad habits and growing good habits or virtues that help us in our pursuit and desire for Holiness. 
I urge you to consider also a spiritual resolution for 2019: to improve in prayer life and works of charity. Like party less and pray more. Shop less and give more. Complain less and thank God more. Say no to the things/people who pull us away from God, and yes to the things/people that draw us closer to God. Talk less about nonsense and talk more about what God is doing in our lives. And frequent the sacraments of Confession and Eucharist! 
Though it is not easy to fulfill this resolution, with God's grace and help, it can be done. God is our inspiration, and He will motivate us to do our very best. Remember what His message was through the Angel Gabriel, "…for nothing will be impossible with God." (Luke 1:37) 
I encourage you to spend some prayerful time to write down your New Year's Resolution on a piece of paper. Then offer it to God by inserting the paper into your Bible, prayer book or journal.  Every first Sunday of the month take time to review it as your reminder. 
May God bless you and your family!  
May St. Michael defend and protect you!  
Happy New Year!!!  
Fr. Carl