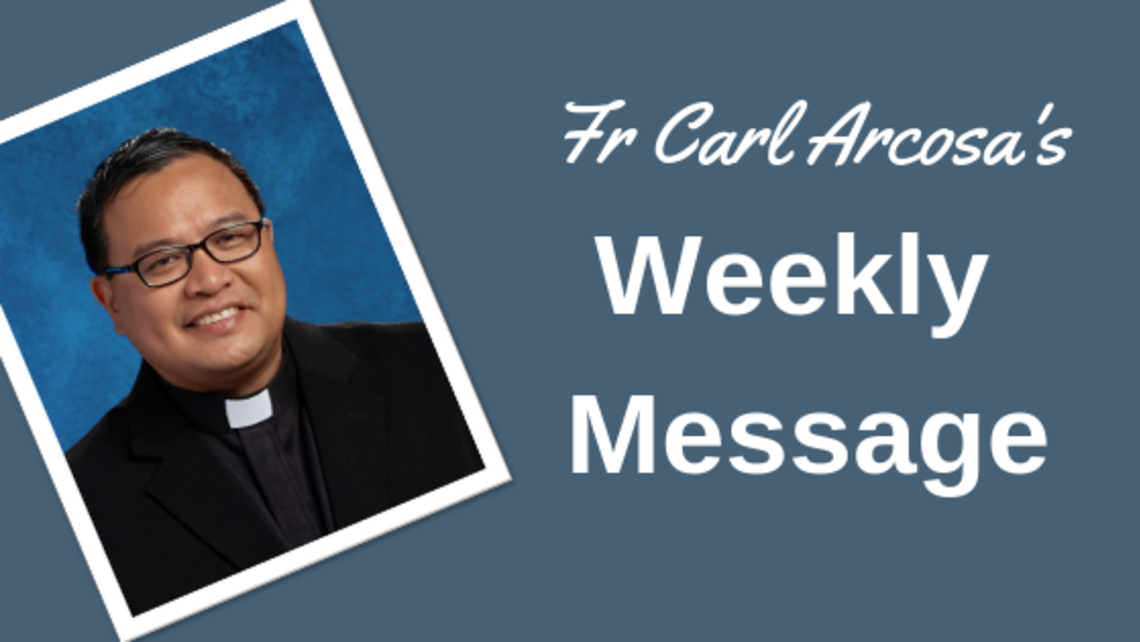 Dear St Michael Family,
What does it mean to be a Godparent or a Confirmation sponsor? Is it a title of honor, much like being a Best Man or a Maid of Honor in a wedding? Let's look at the history of Godparents:
During the first four centuries, the Catholic Church was under intense persecution by the Roman Empire. To avoid persecution and the infiltration of pagans into the Church, every person who was received into the Church was required to have a sponsor. This sponsor protected the Church by authenticating the sincerity of the convert and acted as a teacher of the faith. Canon Law paragraph 872 states "Insofar as possible, a person to be baptized is to be given a sponsor who assists an adult in Christian initiation or together with the parents presents an infant for baptism."
Requirements for Godparents
A Godparent helps the newly Baptized person lead a Christian life and to faithfully fulfill the obligations inherent in it. There is to be only one male Godparent or one female Godparent or one of each. To be permitted to take on the function of Godparent, a person must:
1. be designated by the one to be baptized, by the parents or the person who takes their place, or in their absence by the pastor or minister and have the aptitude and intention of fulfilling this function.
2. have completed the sixteenth year of age, unless the diocesan bishop has established another age, or the pastor or minister has granted an exception for a just cause;
3. be a Catholic who has been confirmed and has already received the most holy sacrament of the Eucharist and who leads a life of faith in keeping with the function to be taken on;
4.  not be bound by any canonical penalty legitimately imposed or declared;
5. not be the father or mother of the one to be baptized.
A baptized person who belongs to a non-Catholic ecclesial community is not to participate except together with a Catholic Godparent and then only as a witness of the Baptism.
A person who administers Baptism is to take care that, unless a sponsor is present, there is at least a witness who can attest to the conferral of the baptism.
(See Canon Law 873-875)
Requirements for Confirmation Sponsors
Do you have to be a practicing Catholic—meaning, attending Mass on a regular basis and receiving Holy Communion—to be a sponsor to a child receiving the sacrament of Confirmation? People are often unclear about the requirements for sponsorship in general, so let's take a moment to look over them.
The Code of Canon Law states that the requirements for being a sponsor at confirmation is the same as those of being a Godparent at baptism. The Code also notes, "It is desirable that the one who undertook the role of sponsor at baptism be sponsor for confirmation" (See Canon Law 893).
In conclusion, one cannot just be a Godparent or sponsor because of social status: a close friend or a favorite uncle or auntie. The role and responsibility of a Godparent or sponsor is more than that. One must be a good coach and mentor of the Catholic Faith. How can one be a sponsor if one is not living the faith by going to Holy Mass on Sunday or abiding by the simplest precept of the church on marriage?
Baptism or confirmation is not just a tradition that we should do "just because". Your children should receive Sacraments to embark on relationship with Christ for their salvation. They should come to know Him, to embrace the promise of eternal life and live a life as an intentional disciple.
This year we shall have a new procedure in accepting and registering candidates for youth confirmation. Requirements will be announced by our Director of Religious Education soon.
God bless you and your families.
Fr Carl