October 10, 2019 - 2:21pm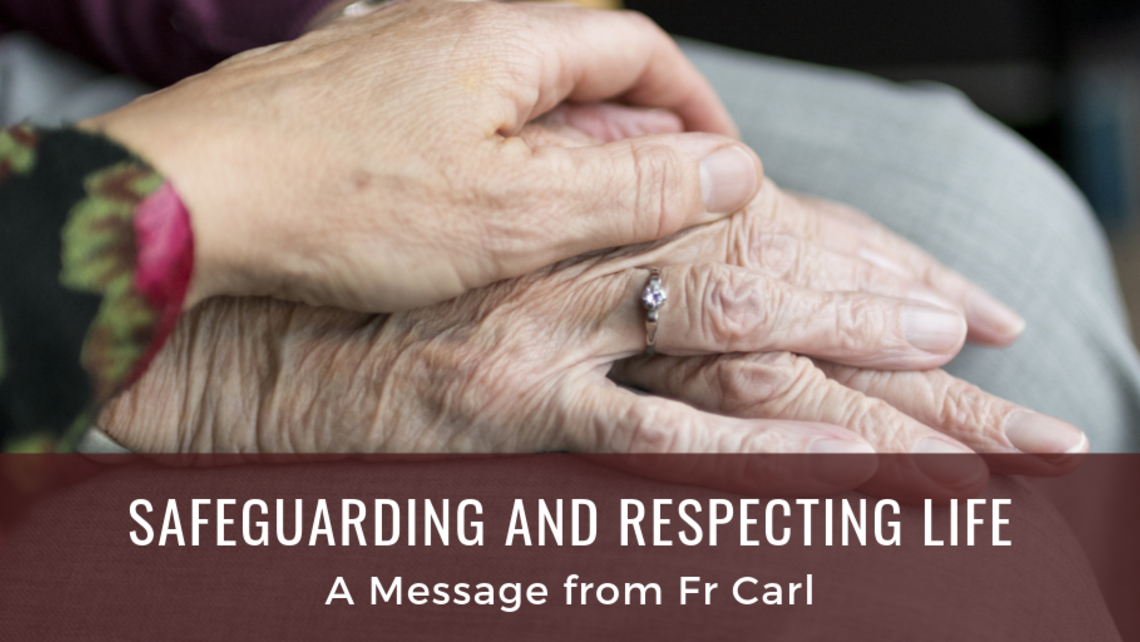 Let us continue our October relection on the beauty and sacredness of human life.
In his 1995 encyclical letter The Gospel of Life (Evangelium Vitae), Pope John Paul II said:  "We are very much in danger of giving into a 'culture of death.' Modern debates on abortion and euthanasia are a symptom and leading edge of something more profound and insidious -- an entire view of the world that will lead us to forsake our ideals of human dignity and equality and 'revert to a state of barbarism'. "  (EV 14)  
In our culture today, human life is cheap. Babies are aborted.  Unborn human embryos are "reduced" in the process of in vitro fertilization.  The elderly, sick and dying are euthanized.  Countless people are human traficked across the globe.  Humans are being treated as objects of pleasure, livelihood or pieces of trash to be discarded.  So many people have been deprived of their human dignity, due to poverty, war, violence, materialism and hedonism.  Or worse, by simply not caring. The culture of death that is pervasive in our world now is against natural law and against what God divinely willed for human beings. No one has a God-given right to terminate human life.  No one must treat people like objects.  
As a Church, we also have our share in this problem due to the horrible sexual scandals of clergy. However, even amid this darkness, we are called even more to the light of holiness.  We must strive evermore to protect life and treat people with the utmost respect from conception until natural death. Our stance in proclaiming the truth on life, its dignity and its value, must remain constant.  
 
St Pope John Paul II reminds us:   "… How much more can we say as people of faith! To us, life is not just a "given" -- it is our irst and most basic gift, from a Creator who loves us with an unsurpassable love. What, then, is human life in this vision? It is, in the Holy Father's words, "As manifestation of God in the world, a sign of his presence, a trace of his glory... in man there shines forth a relection of God himself." (EV 34) 
 Catechism of the Catholic Church also reminds of our Catholic position (#2258):  
 "You have heard that it was said to the men of old, 'You shall not kill: and whoever kills shall be liable to judgement.' But I say to you that everyone who is angry with his brother shall be liable to judgement. 'Human life is sacred because from its beginning it involves the creative action of God and it remains forever in a special relationship with the Creator, who is its sole end. God alone is the Lord of life from its beginning until its end: no one can under any circumstance claim for himself the right directly to destroy an innocent human being." 
 All of us are made in the image and likeness of God. It is a dignity that cannot be diminished and therefore must be protected, preserved, and always respected at all cost and all times. But, how? We can pray. We can inform our conscience. We can study the issue. We can attend rallies. We can vote wisely in alliance with our Catholic faith. We can support pro-life efforts. We can start here in our own parish. Let us make a living and active statement that our parish is pro-life.  
 I would like to end my relection with the Word of God from the Book of Deuteronomy 30:19. 
 "I call heaven and earth to witness against you today, that I have set before you life and death, the blessing and the curse. So, choose life in order that you may live, you and your descendants". 

 May God bless you and your families.  

  Fr Carl