August 22, 2019 - 10:51am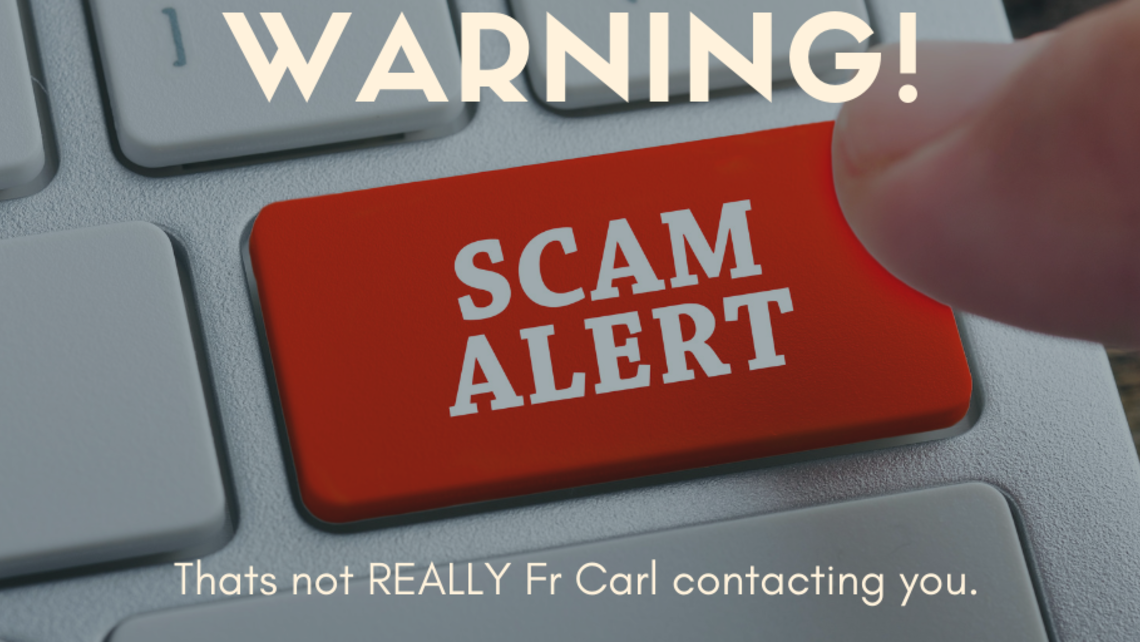 That's Not Fr Carl Contacting You
Scammers are pretending to be a pastor, rabbi, priest, imam, or bishop.
There is a nation-wide scam of criminals asking worshipers for gift card contributions for a worthy cause. Appeals are often made by email, but we've heard people are also getting texts and phone calls, too.
The bogus emails often include the name of the local pastor and a legitimate looking email address. But a closer look should raise some red flags. For example, the email address isn't the one normally used by the church, and the service provider is different, too. 
Fr Carl - nor any other member of the clergy or ministry leader - will EVER contact you from a strange email address, asking you to scan gift cards right away!
All generous offerings should be made safely and securely through Faith Direct or by cash or check given in the collection basket at Mass or through the Church office.
If you receive a scam email, text or phone call, do not respond.