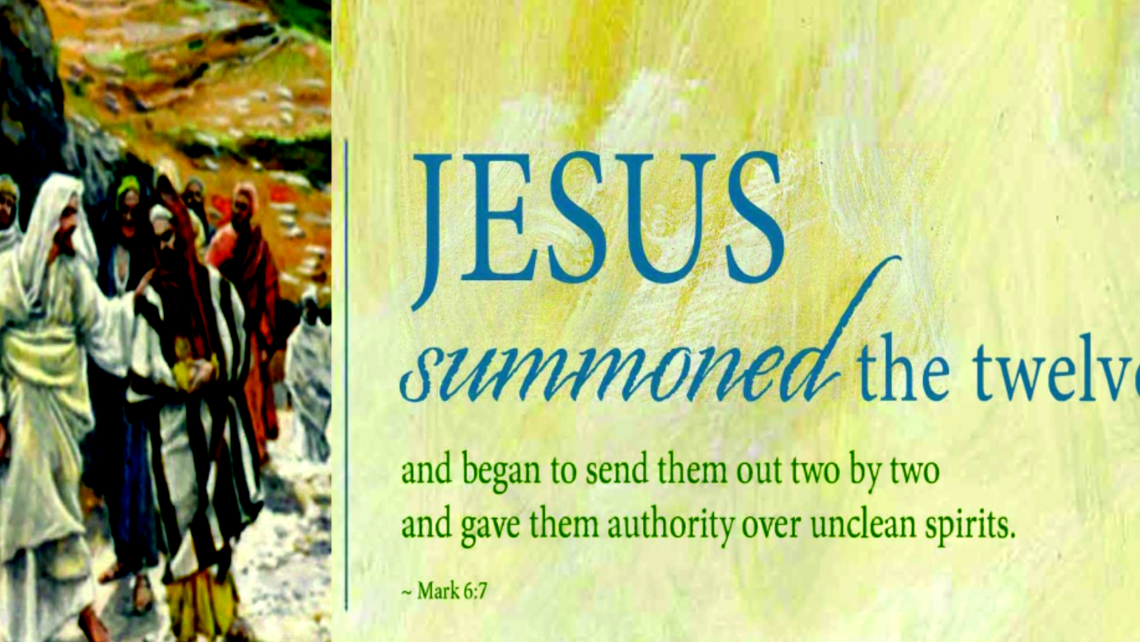 Prayer Meditation for the Fifteenth Sunday in Ordinary Time
Put yourself into this moment when Jesus is sending out his disciples two by two.
Imagine what it must have felt like to be given nothing for the journey except Jesus's authority. The Apostles would have been constantly aware of how much they depended on God for everything.
Take a word that comes to mind and reflect on what it means to you personally. For example, the phrase, "take nothing for the journey" might have stuck out to you. Ask yourself what this means in your own life. Is the Lord encouraging you that no matter how much you have in property, skills, power, etc., he will always be with you and work through you? Call to mind the places you fear that you have too little to offer and ask the Lord to show you how he desires to work through you.  Take some time to reflect on the power of Christ's healing and step out in faith, asking him to heal you today.
Resolution
To truly be able to live in our lowliness and let God be our strength, we have to form the habit of asking for forgiveness and offering it. Living with mercy is the key to this outlook on life. In a message for the World Day of Peace, Pope St. John Paul II said that, "Certainly, forgiveness does not come spontaneously or naturally to people. Forgiving from the heart can sometimes be actually heroic."
This week how can you work towards this kind of heroism? How does living a life of forgiveness (and asking for it) help us to remain lowly and humble?
Prayer Requests
Please pray for continued good health for Bess Jost as she celebrated her 100th Birthday and 58th year as a parishioner of Saint Michaels on July 10.
Send your prayer requests to Prayers@StMichaelLivermore.com