February 14, 2019 - 2:00pm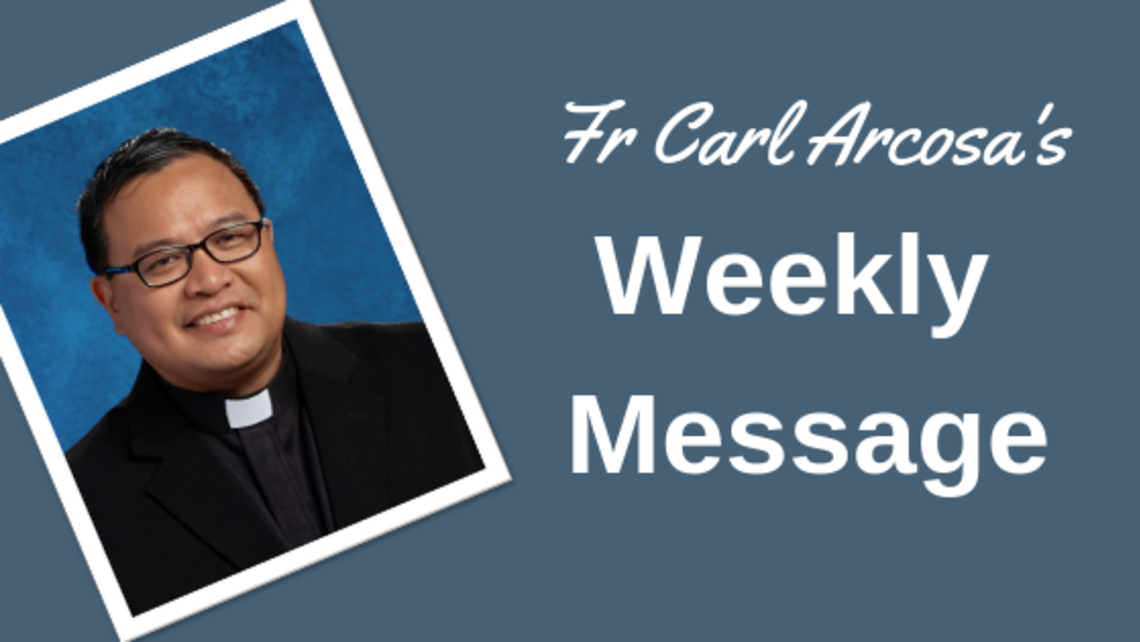 "As each one has received a gift, use it to serve one another as good stewards of God's varied grace." (1 Pt 4:10).
Dear St Michael Family,
Stewardship means safeguarding our material and human resources, respecting and using them responsibly.  It means generously giving of our time, talent, and treasure. But being a Christian steward means more, because as intentional disciples of Jesus, we make a conscious decision to follow Him, no matter what the cost. We experience conversion—life-shaping changes of mind and heart—and we commit our whole lives to the Lord.  Putting it plainly, we fall in love!  And what love does best is giving. When we are in a relationship with Jesus, we recognize all the gifts that He gives us. We are grateful, and the natural response is to give back.  Hence, stewardship is the way that we respond to Jesus in our loving relationship with Him.
Maintaining our parish facilities is a healthy sign that we are intentional disciples and good stewards of God's gifts. Where would we be without our physical spaces, our buildings and grounds?  Our facilities are what make our mission of celebrating the Sacraments, growing disciples and bringing Christ to people possible.
In honor of the Dominican Sisters who played an important role in the faith formation of the parishioners of Livermore, I am excited to report that we have finally finished the repairs, clean-up and restoration of our Convent!
Through your generosity, over $50K in improvements included:
· Exterior and interior painting
· Roof repairs
· New hardwood laminate flooring throughout upstairs and downstairs common areas
· New carpet in bedrooms and meeting rooms
· Expanded meeting room space and refreshed guest room suites for visiting clergy and religious
· Repairs to heating system
· Added windows to all offices, chapel and meeting rooms
Next weekend from 8:00 am to 2:00 pm, I would like to invite you to walk across the street to take a tour and see for yourself what our generous donors to the Diocesan Capital Campaign have made possible.
Our next project focus will be the parking lots at the church and school. I'm sure you have noticed the pot holes and the disintegrating asphalt and gravel, especially when it's raining.  Repairing and repaving our neglected parking lots will be a large expense, but one that is necessary for the long-term health of our parish grounds.
To everyone who has contributed – and everyone who will continue to contribute – to the 1st Sunday Maintenance and Improvement
collection and to the Diocesan Capital Campaign, THANK YOU!  Your generous donations are being put to good use.
Thank you also to those who have contributed to our 2018 Bishop's Appeal. I join with you and humbly ask as we start this month the 2019 Bishop Appeal Campaign. I pray that we may all be generous to the special projects and ministries of our Bishop. These efforts include the care for our retired priests, education of catechists and seminarians, help for financially struggling schools and support for charitable programs led by our Catholic Charities of the East Bay.
I am so grateful and proud of the generosity displayed at St Michael Parish!  I pray that as we continue to grow as disciples, we grow also in giving of ourselves, supporting our parish programs, our school and ministry efforts. Let us not waver in our love of Christ in responding to the needs of others! 
May God bless you and your families.
Fr Carl, Pastor