September 24, 2019 - 1:43pm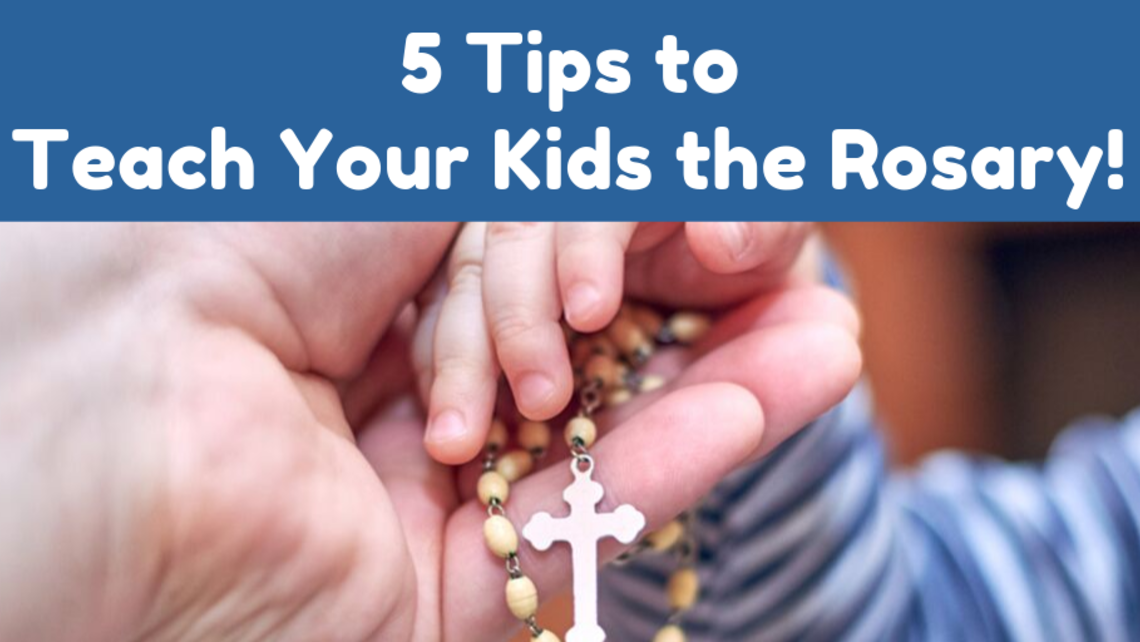 October is the Month of the Rosary... for adults AND kids!
Here are a few tips for praying the Rosary with your children (or grandchildren)
1. Start young. When you are rocking your infant or toddler to sleep or while driving in the car, pray the Rosary (or a decade of the Rosary) aloud so your child gets use to hearing it.
2. Start simple. Once your child is a little older, start teaching him/her the prayers of the Rosary one at a time. You can start with the Glory Be and move on from there. For the Hail Mary and Our Father work on a line or two at a time. Move on to combing these three prayers, then on to a decade, etc
3. Use aids. Help children focus on the Rosary by using colorful pictures of the mysteries for them to look at while praying. For older children who can read, it may be helpful to have the words in front of them even if they have the prayers memorized.
4. Beads are optional. For young child, beads may be distracting or used as a toy. If you want your child to have a Rosary, get one that is kid friendly (durable) and age appropriate (such as a soft rubber bead Rosary for infants/toddlers).  For older children, talk to them about treating the Rosary with reverence before handing it to them.
4. Keep going. It takes time for children to learn the Rosary. Be patient and persistent. It's okay to only pray part of the Rosary at a time if that is what your child needs to do. Make it a comfortable and comforting experience, not stressful and demanding. Talk to your children about Mother Mary and explain to them why we ask her to pray for us. 
Additional Resources Available on FORMED.org
VIDEO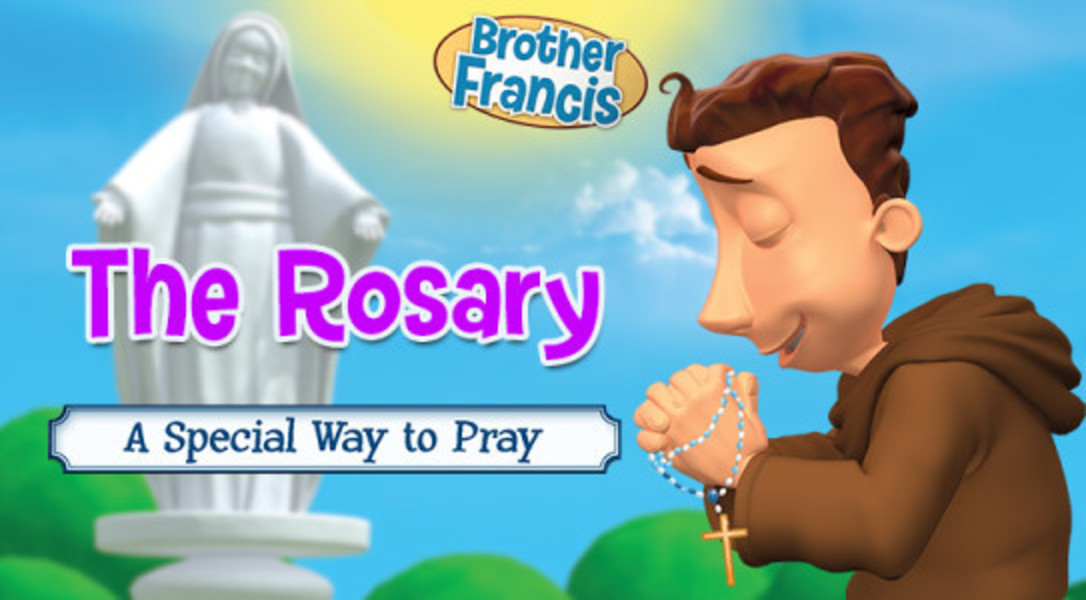 AUDIO