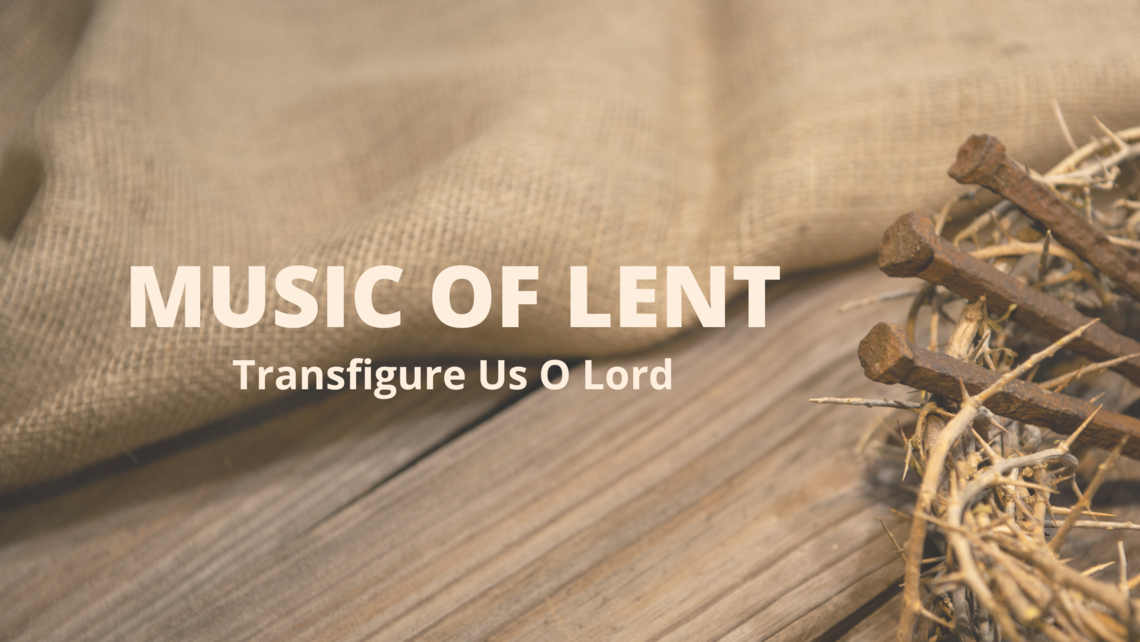 Transfigure Us O Lord
Bob Hurd has served as a teacher, composer, and liturgist in several pastoral and academic settings, including Loyola Marymount University in Los Angeles, the Franciscan School of Theology in Berkeley (GTU), St. Patrick's Seminary in Menlo Park, California, Santa Clara University and most recently, Seattle University's School of Theology and Ministry. While at the GTU, he also served as the Music Director at St. Monica's in Moraga.
Throughout the year, we sing many of his compositions here at St. Michael's, most notably Eye Has Not Seen, Gather Your People, Ubi Caritas and Shelter Me, O God. His Spanish and bi-lingual music is also well beloved – No Hay Amor Mas Grande/No Greater Love and Envia Tu Espiritu are two that come quickly to mind.
Every year on the Second Sunday of Lent, we hear the story of the Transfiguration of Jesus. We also hear on the Feast of the Transfiguration on August 6 – Trivia point: this year, the Feast of the Transfiguration is celebrated on a Sunday, overriding the celebration of the 18th Sunday in Ordinary Time.
Bob Hurd's Transfigure Us O Lord, is based on the account of the Tranfiguration found in Matthew 7, Mark 9 and Luke 9.
By the appearance of Jesus on the mountaintop at the Transfiguration, we are challenged to respond to his work and follow him, to be transfigured in our lives. The words of the hymn fit beautifully into our Lenten journey as we seek to be more like Jesus.
Transfigure Us O Lord 
Refrain:
Transfigure us, O Lord
Transfigure us, O Lord.
Break the chains that bind us;
Speak your healing word, and
Where you lead we'll follow.
Transfigure Us, O Lord
1.            Down from heights of glory, Into the depths below.
The love of God self emptied, The love of God to show.
You light the path before us, The way that we must go.
2.            Light for those in darkness, The hungry have their fill,
Glad tidings for the humble, The healing of all ills;
In these we glimpse your glory, God's promises fulfilled
3.            Pardon for the sinner, a shepherd for the sheep,
A drink of living water for all who thirst and seek,
And feasting at your table the lowly and the least.
4.            To the holy city, Jerusalem, you go;
Shall we journey with you and share your paschal road?