January 12, 2021 - 12:26pm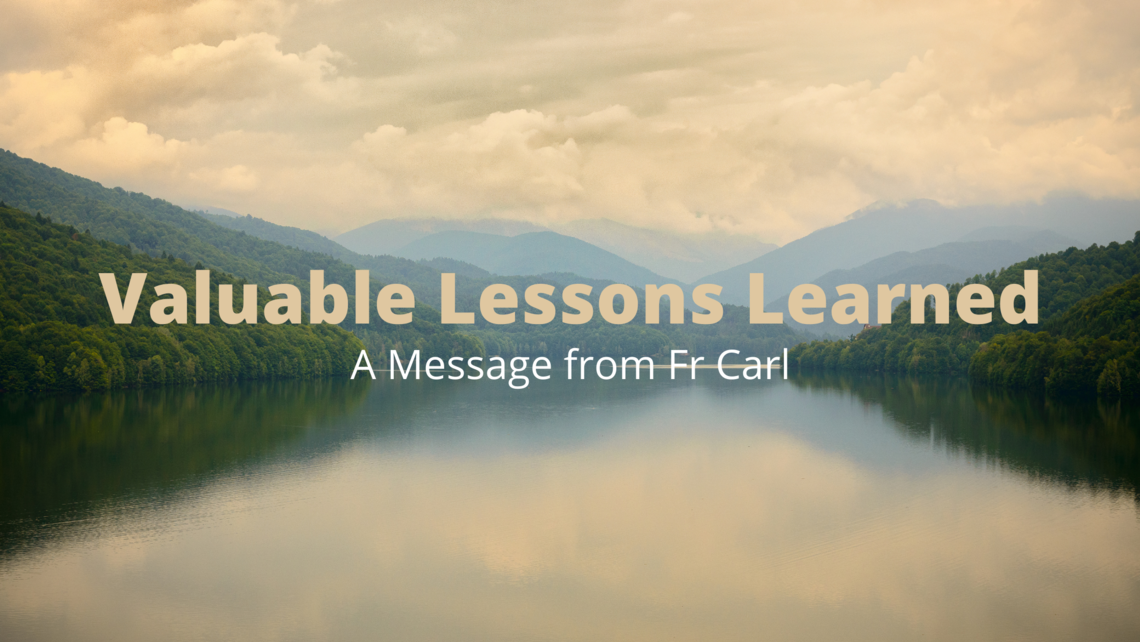 Dear Beloved Parishioners, 
Peace and Blessings of our Lord for the Year 2021! 
What happened at our nation's capital is something that we must not support nor condone. Destroying property and endangering lives is not the course to take in this democratic and free country of ours. Let us be guided as Christians with the peace of Christ.  Let us stand for the truth and fight against evil in a manner that is respectful and reflects our discipleship. Pray with me that the Lord may heal our land! 
As we journey in the year 2021, let me share with you these valuable lessons learned:  
1. The greatest tragedy is living a life full of regrets. If you want to do something. Do it. Now. Not tomorrow. Not next time. Tomorrow is not guaranteed. There may be no "next time." 
2. Life is short. Enjoy it. COVID-19 took millions of lives. Old and young alike. Those people had dreams for the future that were cut short by a disease that took the world by surprise. Someone once said, "Live each day as if it's your last." It is the only way to live so you will not have regrets in your heart.  
3. COVID-19 taught us that life can change with just a snap of the finger. The world we knew changed. Suddenly we can't travel. The world took a halt in an unimaginable way. No traffic. Closed malls. Almost no vehicles on the streets. People worked from home. Our children went to class online.  
4. Fear paralyzes the soul, but faith is liberating. Choose to cultivate it and relationship with God.  
5. Gratitude is the best attitude.  
6. What are you working so hard for? Why buy things you need not have? To go to places you do need not go? 2020 taught us that we do not need so much of these things to be happy. Our happiness is found deep within our hearts.  
7. Appreciate the little things. Witness the beautiful sunsets from the comfort of your home.  
8. Adversities are opportunities in disguise. As Warren Buffet says, "Opportunities come infrequently. When it rains, put out the bucket, not the thimble." 
9. Times spent with family are the most precious ones. 
10. Pray always and let our actions be the fruit of it. 
May God bless you and your families. 
Fr Carl.