February 11, 2020 - 11:53am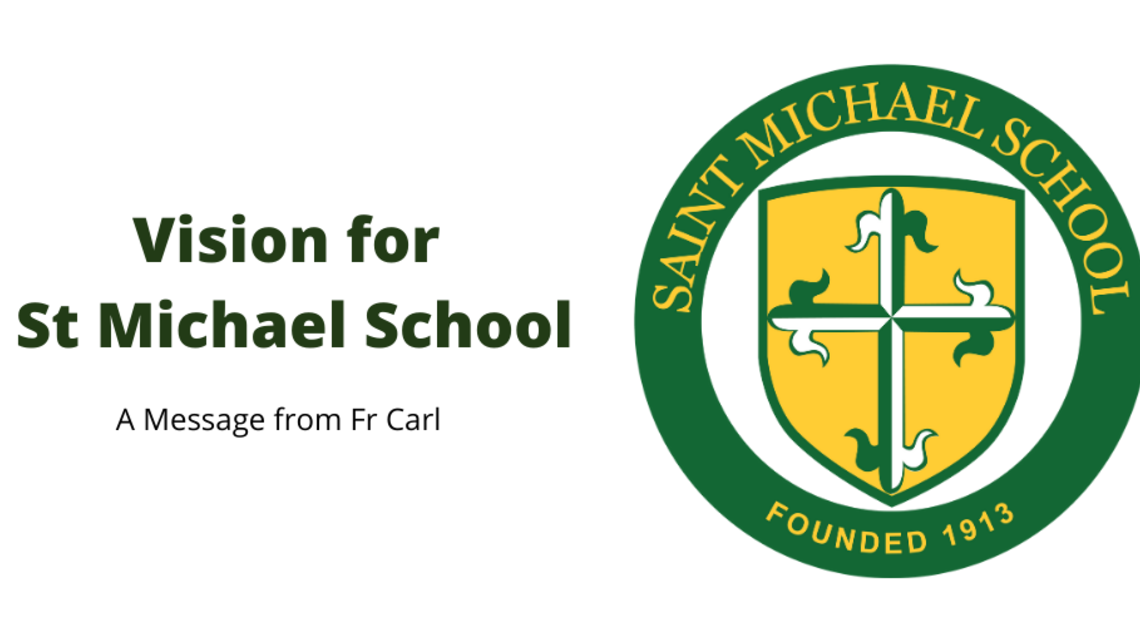 Dear parishioners, parents, school benefactors, school volunteers, teachers and staff,
Peace and Blessing!  We celebrated Catholic School's Week two weeks ago, and I was asked, "What is your vision for St. Michael School?" I replied, that it is the same vision as the Catholic Church: to form and educate children to be good and holy Catholics and citizens of this world.  The foundation of a Catholic school is a school with an academic curriculum influenced, guided and inspired by Catholic and Christian Values. They are as follows:
1. The Principle of the Primacy of God
At St Michael School, prayer is a central focus throughout the school day. Our students attend and participate in leading weekly Mass as well as a monthly family Mass. Students also learn about the devotion of the Rosary during the month of October.
2.The Principle of the Sanctity of Life
During October, our students focus on family life. The curriculum teaches a wholesome understanding of living a chaste life based upon Catholic Church's moral principles. They actively pray for the dignity of all life.
3. The Principle of Fidelity in Relationships
As a Catholic school, we provide a unique opportunity throughout the holy season of Lent. Beginning with Ash Wednesday, our families participate in Faith and Family each Wednesday. No academic homework is assigned, so that they may have that time to focus on their relationship as a family.
4. The Principle of the Common Good
Our students and families keep the St Vincent de Paul Food Pantry and the Livermore Homeless Refuge well-stocked with weekly donations. In addition, our families fill Thanksgiving food baskets for those in need in our Livermore community.
As pastor of St. Michael, it is my responsibility to guide and direct our parish and school to grow in our Catholic faith.  These principles establish a harmonious connection and united effort to achieve the goal of nurturing disciples. Though we happily welcome families and children who are not Catholics, the purpose of our school is to share our Catholic values for the purpose of evangelization and the common good of society.
May God bless you and your families,
Fr Carl