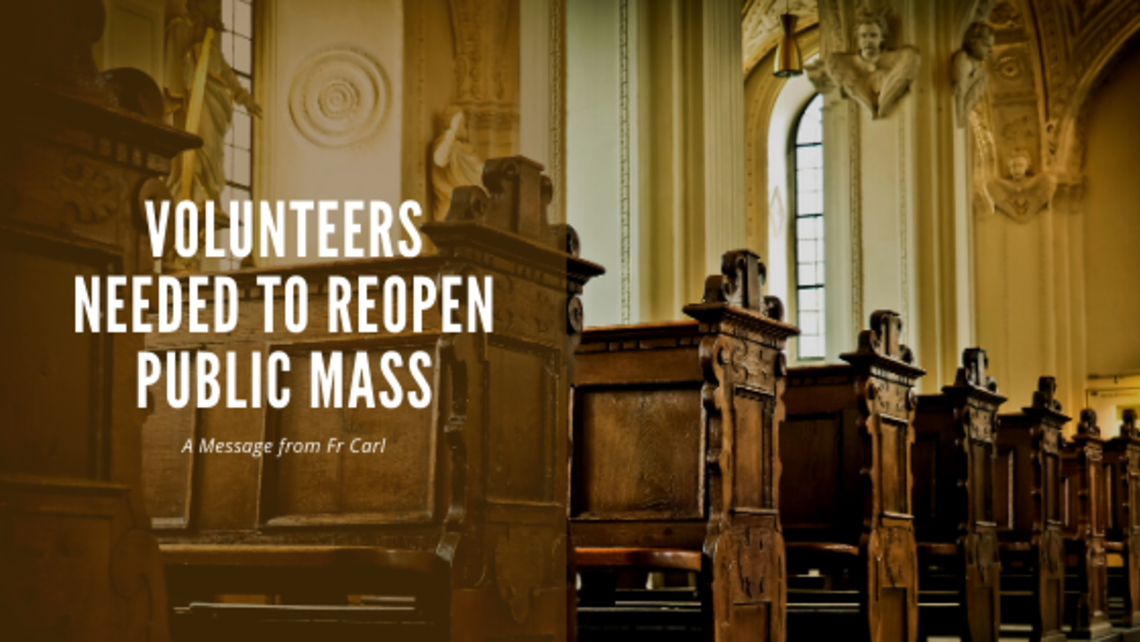 And to assist those who are in financial crisis
Dear Parishioners,
The question on everyone's mind is "When will St Michael's be open for public Mass?"  The short answer is that we will open when it is safe to do so, guided by the Alameda County Health Department and our Bishop.  Currently, we have implemented "Phase 2.5" with safe procedures to enter the church for private prayer and to receive Holy Communion.  By only allowing ten people inside at a time, requiring face coverings and remaining at a safe distance, we are gradually taking steps returning to in-person parish life. 
Public Mass will begin on a limited basis when Alameda County enters Phase 3 and when we have volunteer support to help with traffic flow and hospitality. We need to build two teams:
· Parking Lot Team: to direct cars in the church and school lots.
· Church Team: to check in parishioners and usher them to their seats.
In addition to planning a safe return to public Mass, we will focus our energy toward assisting the huge number of unemployed members of our community. Our parish office is overwhelmed with requests for food, gas and assistance with rent and household bills.  We must come together as a parish to help these people.  Here is how you can help:
· Increase your parish offerings by 5% to support St Vincent de Paul.
· Consider volunteering to help at the St Vincent de Paul Food Locker or Help Desk.
If you are healthy and not in a high risk group, I urge you to email
Eric Hom at EricHom@StMichaelLivermore.com to offer to volunteer on the Parking Lot Team or the Church Team. We want to have volunteer teams in place when we enter Phase 3, to open public Masses and serve our community as soon as possible.
Thank you for your continued support, and may God bless you and your families.
Fr Carl