September 21, 2016 - 11:00am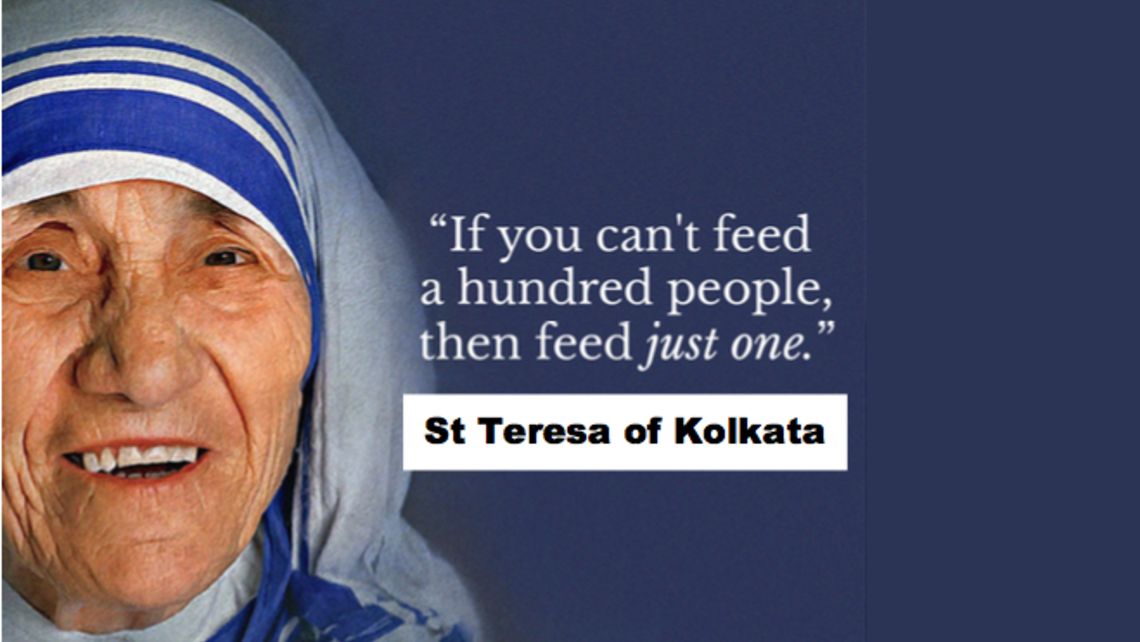 Blessed he who keeps faith forever, secures justice for the oppressed, gives food to the hungry. Psalm 146
That We May See God in Others
Lord God, I ask forgiveness for all the times in my life where I have failed to do the good that I should have done. I am sorry for the times that I have failed to see another person as one who is made in your image and likeness and deserving of my respect and love. I ask you to send your Holy Spirit upon me, the Spirit of mercy, to soften my hard heart. Help me to recognize your presence in my life and in the lives of others. This prayer I humbly make in the name of our Lord Jesus Christ, your Son. Amen.
Special Intentions
For our newly formed Small Group Bible Study members, that they may experience a profound encounter with the Lord in Scripture that transforms their lives. And also for those who were unable to join a Small Group Bible Study this fall, that the Holy Spirit may prepare them to register for a group in January 2017.
For Alpha, the new evangelization ministry at St Michael's that is in the early stages of development.
For the Holy Family Missionaries of Mercy and Mother Chidiebere, that their new community may grow abundantly.
For our new parishioners who have joined our community, and for those who are being called to St Michael's.
For the success of our Parish Fall Festival next weekend, as we celebrate the feast of our patron, St Michael.
For the repose of the soul of Eleanor Sahlin.  Eternal rest grant unto her, O Lord, and may perpetual light shine upon her.  May she rest in peace.  And may the souls of all the faithful departed, through the mercy of God, rest in peace. Amen.
Mass Intentions