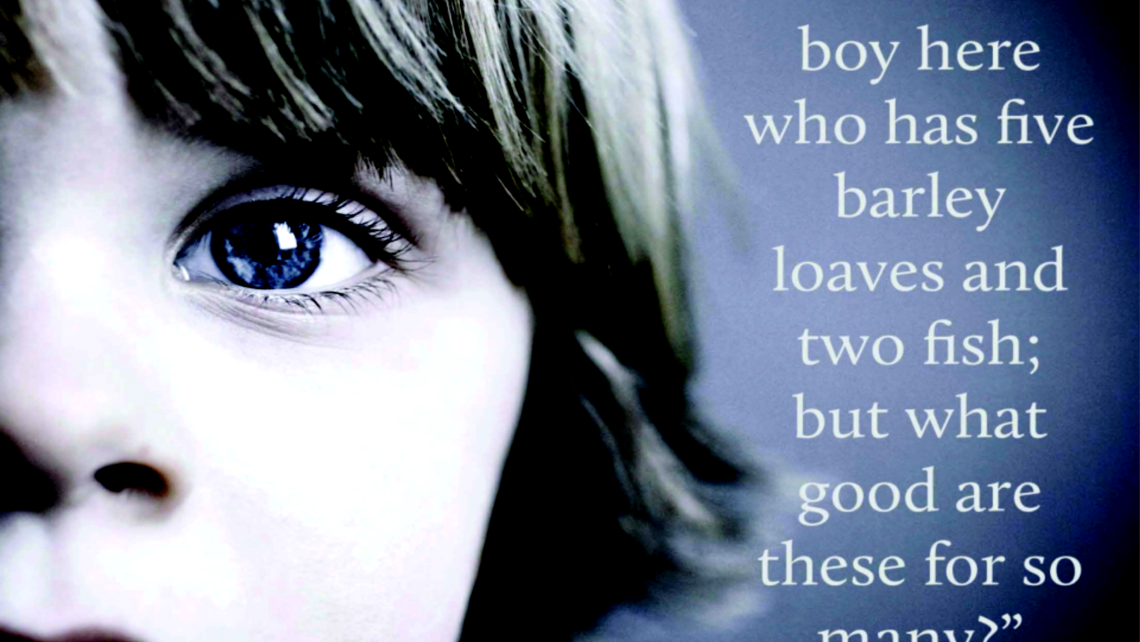 Prayer Meditation for Seventeenth Sunday in Ordinary Time
In this week's Gospel, notice how Jesus doesn't hear the people's complaints of hunger before he thinks to feed them.
Rather, Jesus recognizes that the people are hungry even before they do. Take a moment to consider what you are hungry for. Have you turned to Christ to satisfy this hunger?
Just as Jesus provided enough food so that all were satisfied, he does the same for us. He longs to give us what we need if only we would look to him first. He knows that we need to experience him in a physical way, so he has given us the gift of the Mass—where he comes to us, Body and Blood, Soul and Divinity under the forms of bread and wine. Take a moment to consider if there is anything that keeps you from getting to Mass, or anything that distracts you during Mass. Ponder what it really means that Jesus is truly physically present in the Eucharist.
Resolution
Write down your answers to the questions in the prayer section. Make a commitment this month to attend Mass at least each Sunday and Holy Day of Obligation. Commit to having an attitude of thanksgiving and awe before the Sacrament of the Eucharist.
Prayer Requests
For our new pastor, Fr Carl Arcosa, and for the community of Good Shepherd Parish in Pittsburg in their transition.
For Brother Peter Lawongkerd, who will be ordained a deacon on August 4
For the repose of the souls of Paul Garcia and Aurea Dela Rosa.
Send your prayer requests to our parish "Prayer Warriors" at Prayers@StMichaelLivermore.com