November 8, 2018 - 8:50am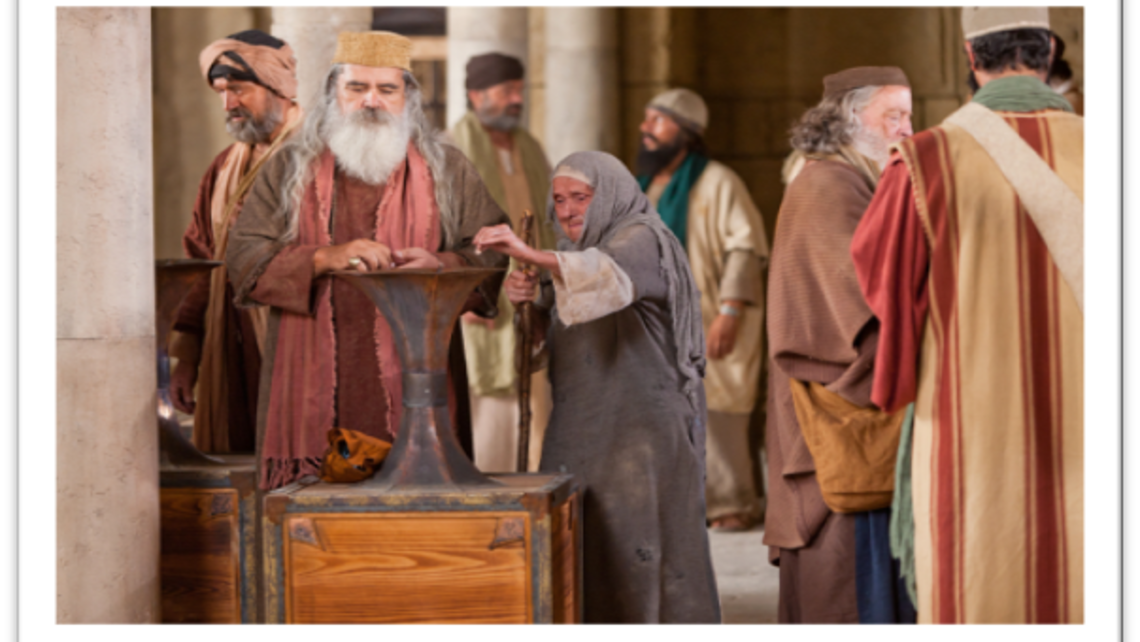 Prayer Meditation for the 32nd Sunday in Ordinary Time
Who are you in today's Gospel?
There is a striking difference between the scribes and the poor widow. On the one hand, we can picture the scribes walking around, dressed head to foot in the latest fashion, always respected by the people for their greatness and intelligence. They are likely highly sought after within their community. On the other hand, we have the poor widow. Because of her simplicity, perhaps no one would have noticed her, if Jesus had not been watching for her.
Who are you? Do you seek to be known and noticed by others? Do you seek the approval of others and engage in good deeds to be well liked? Are you willing to be satisfied with not being recognized by others, so long as you were faithful to God? Do you offer everything to God, even when you really have nothing to give him?
RESOLUTION
Is there an area in your life in which you are poor?
Come before the Lord this week with your poverty.
Offer it to him humbly and honestly.
PRAY FOR…
Our parish as we strive to improve in Christ's mission to Celebrate the Sacraments, Grow Disciples and Bring Christ to People.
All who are suffering in mind, body and spirit, that they may receive Christ's healing and peace.
The repose of the souls of Manuel Chaffo, Eugenia Diaz Lopez, Soledad Tortolero and all the souls in Purgatory, especially those who have no one to pray for them.
Send your prayer requests to Prayers@StMichaelLivermore.com