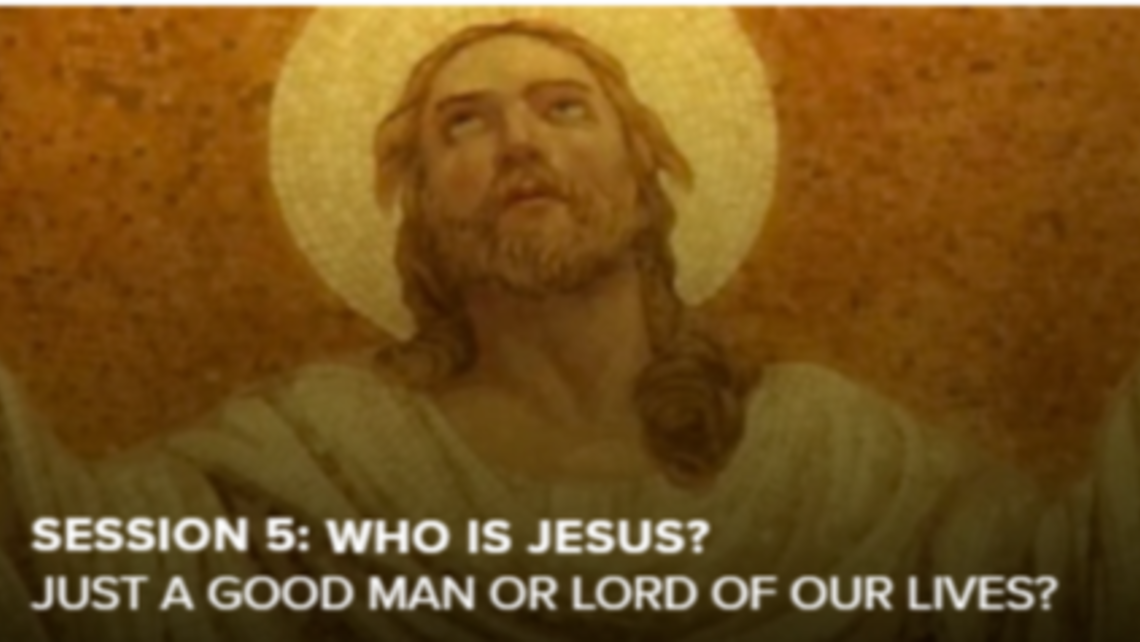 Parish Wide Study: Session 5
Who is Jesus?
Today most people agree that Jesus was a historical figure, a firstcentury Jew who was crucified by the Romans in the city of Jerusalem. Many would even agree that he offered some good moral teachings such as "love your neighbor," "turn the other cheek," and "don't judge."
However, the idea that Jesus is not just a moral or spiritual teacher, but God himself, is as controversial now as it was in Jesus's own time. It's much easier to put Jesus into the same category as Buddha, or Mohammed, or Confucius—a spiritual messenger, a prophet, a philosopher, but certainly not divine. However, that is exactly what Christians profess in the Creed—"I believe in one Lord Jesus Christ, the Only Begotten Son of God, born of the Father before all ages." Jesus is not just someone sent from God; he himself is "God from God, Light from Light, true God from true God, begotten, not made, consubstantial with the Father."
This is not just something the early Christians invented. Jesus himself made the claim to divinity. If Jesus is not God, then, as C.S. Lewis famously noted, he is either a liar or a madman. But the fact that he did say that he was God, the I AM of the Old Testament, means that each of us is challenged to make a decision about what we believe. The question Jesus asked the Apostles, "But who do you say that I am?" (Mark 8:29) is the same question he asks each of us throughout the centuries. How we answer his question makes all the difference for our lives. It is the fundamental decision each one of us must make—a decision that will last throughout eternity.
This Session Will Cover:
How, in the fullness of time, God has spoken to us through his Son, Jesus
How Jesus, the Second Person of the Trinity, took on human nature without losing his divine nature
That Jesus is the one and only mediator between God and man
That Jesus is one divine person who possesses two natures
Why Jesus became man so that we can be reconciled to God and to know God's love
How to Participate
This week, watch the 30-minute video Symbolon: Knowing the Faith, Session 5 "Who is Jesus". 
Download the participant materials located just under the video for your own reflections or to discuss with a friend.
Access the Symbolon video study series free from any browser at FORMED.org.  Get your free account using parish code P4XNPZ