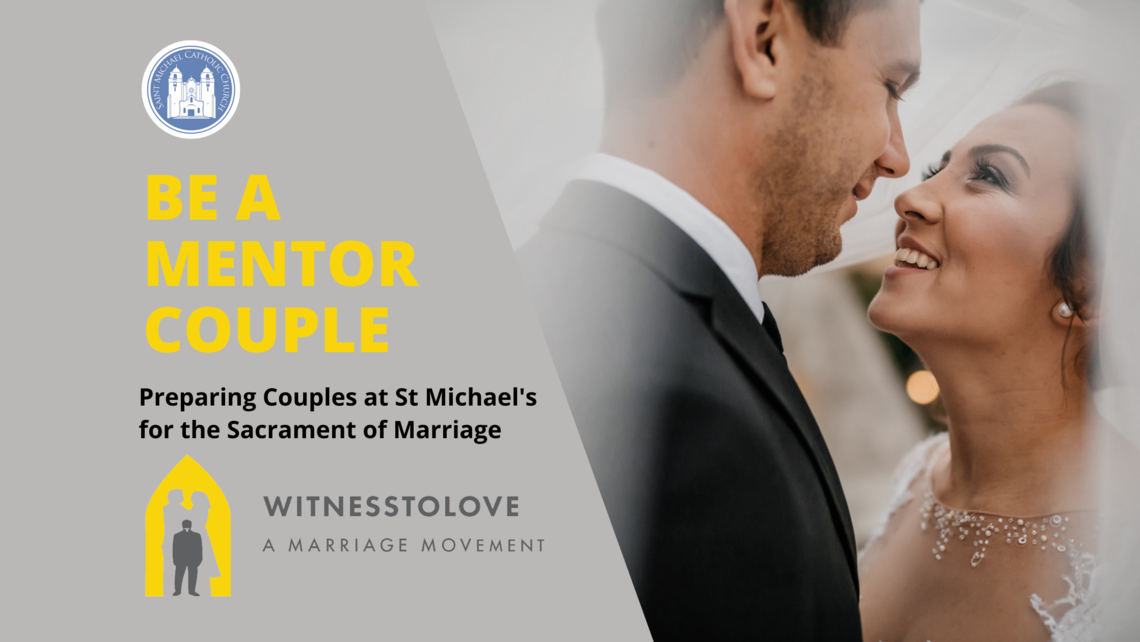 The Witness to Love program is a virtues-based, Catechumenate model of marriage renewal and preparation
that integrates modern principles of psychology and the virtues to help couples facilitate an authentic dialogue about their relationship. What makes this program unique is that the engaged couples (and couples married civilly who are seeking a sacramental marriage) are partnered with a married mentor couple. The two couples meet for about four-six months to complete the course, pray together, and celebrate Mass together.
Led by David and Lisa Hipple, nine-year veterans of the Oakland Diocese marriage prep ministry, the Witness to Love program will transform St Michael Parish into a wellspring of dynamic marriage discipleship that fosters both parish connection and nurtures authentic accompaniment before and after the wedding day.
If you are passionate about the sacrament of Marriage, consider joining the team as a mentor couple.